Staff Writer
Behind the Music
Devine Jamz Gospel Network
About Klipht0n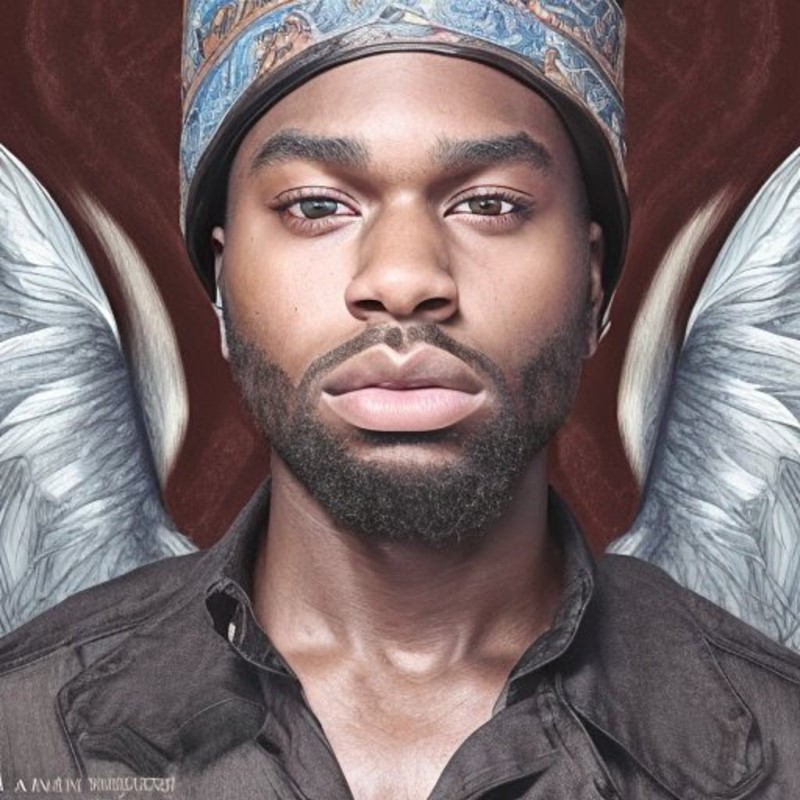 Klipht0n Taylor, also known as Klipht0n, is from a musical family. He was born in Austin, TX in 1992. In his family, there are many musicians, singers, writers, business minds and more. Klipht0n has always had an inclination towards creative writing, organizing & re-organizing, assisting and learning quickly. His mother noticed that he was advanced at an early age, internally vowing to keep him covered in prayer and laced with all the knowledge and wisdom that'll make a very strong man out of him. His integrity and home-training, he admits, escaped him as he grew into a young adult. Making hasty, emotional decisions without considering all the possible outcomes. Getting into relationships with those he did not know as well as he thought.
His mother was an alto singer in the Austin, TX gospel group The Addison Singers. The group was led by his late grandmother Mayola, and most of the music was written and produced by his aunt Shareen- these two both sang soprano. His mother, though she grew up in a Christian household, always wanted her children to have their own experience with the almighty source or God. Singing tenors I & II, Klipht0n participated in school choir, church choir, and briefly took part in track & field to be like his big brother Kris. In high school, after suffering a grand mal seizure returning from an aunt's funeral in Dallas. It was then that he began to have visions of himself dressed in a blazer, receiving applause & awards in front of thousands. 
About Klipht0n's Music 
In the midst of a toxic relationship, working temporarily at Facebook Advertising and living weekly paycheck to paycheck- he began curating the music blog HomageCollage in 2018. Working on this blog brought him out of the darkness of self-doubt and inferiority, into a light of confidence and faith. Experiencing such low vibrations within his own mind and heart helped steer him into a direction that he found worth continuing to live for. A constant feeling within him fueled his ongoing curation of HomageCollage. He posted some of the successes and histories of artists he admired. He knew he would be a music maker someday, given his upbringing and longtime interest in creative expression. Fast forward to a pivotal time in his life; 2019, he left the relationship that had a strong hold on him and started going for the things that his soul had been crying out for. Things such as stability, knowledge, self-expression and security from within. Come 2021, he made his first album "Kliphnotes," proving to himself how manifesting your dreams can work with faithful action, intentions and good feelings. Come 2023, he released the rich, passionate statement of 'I Shall Leap,' a single taken from his upcoming album "Metamorphosis." The official single is paired with another track on the album, 'Confidant Beholden,' an ode to the God who continues to love and save him.
Klipht0n made 'I Shall Leap' as a declaration of faith during a pivotal time in his life. His love for music and family, and his passion for evolving has afforded him the opportunity to be a conduit of some of the greatest musical energies in the universe. He drew upon the pivotal experiences of surviving the seizure in high school, surviving a car crash in high school, surviving multiple seizures followed by an induced coma in 2014, and most recently surviving the death grips of a coronavirus and HIV positive diagnosis. He dedicated a song on "Metamorphosis" to the ladder, the ambient and transcendental 'August Rush.' He made a stand within and proclaimed his health and sanity. 'I Shall Leap' is an official response to the many darts that come his way as he strives for wholeness.
What's In The Future For Klipht0n?
As mentioned previously, Klipht0n recently completed an album called "Metamorphosis," and TuneCore is slated to release the project March 31, 2023. The album can be streamed on all digital service providers, just like 'I Shall Leap.' Prior to the album, on March 3, Klipht0n will release a four-track extended play, "Long TIme Coming," preluding to the release of his eighth album "Metamorphosis." The title track to "Metamorphosis" will be released within the extended play.
After summer, Klipht0n will begin releasing new music. He is working on an album called "Head of State," his final album before taking a brief hiatus. He will be completing his music production certificate at Austin Community College, and developing a new business with family.
For Fans Of
Bicep, Flamia, Aphex Twin, Boards of Canada, SOHN
Klipht0n On The Web