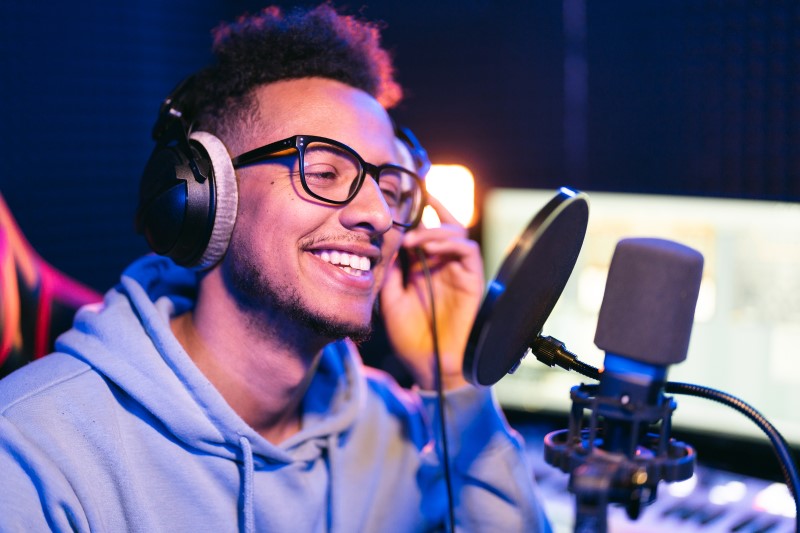 The Key to Utilizing These 8 Ways to Promote Gospel Music Free is Consistency
The following information is a general guideline and not the sole methods to promote gospel music. In addition, some of the free methods can require that you upgrade certain tools or techniques for advanced capabilities.
Promoting a new gospel song as an unknown recording artist can be challenging. However, with persistence and a willingness to try new things, it's possible to effectively promote your music for free. Use these techniques as it relates to your project. Also, this guideline does not include detailed information for techniques such as search engine optimization, which is a topic in itself to maximize your online presence.
The 8 ways to promote gospel music for free will involve social media, a website, bloggers and influencers, streaming platforms, collaborations, online communities, live performances, and YouTube for visibility. So, let's get started with the 1st way to promote gospel music for free.
1. Utilize Social Media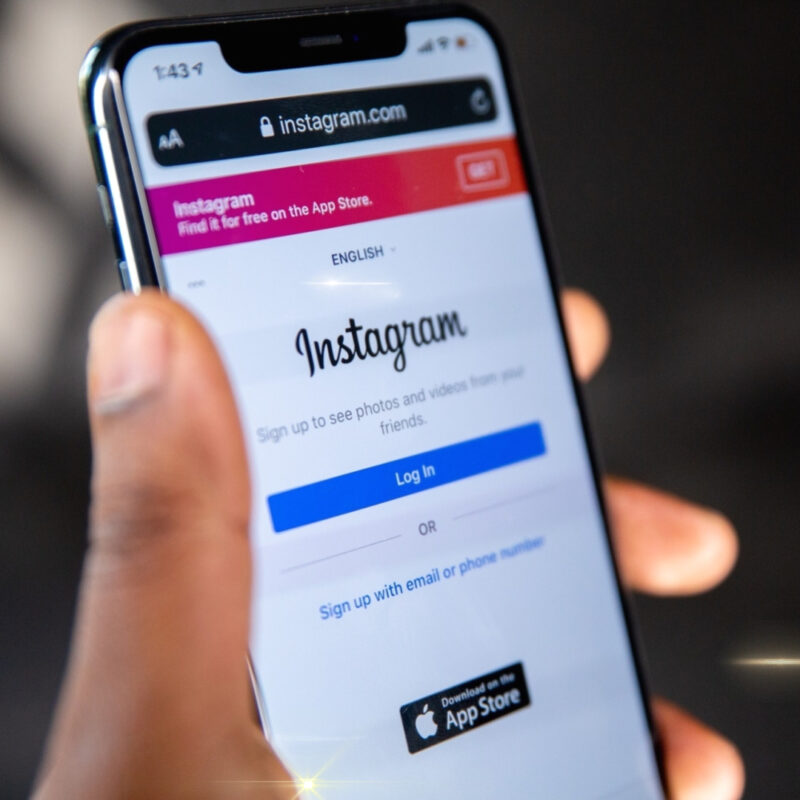 Make use of platforms like Facebook, Twitter, Instagram, and TikTok to promote your new song for free and reach a large audience by sharing updates and joining professional music groups related to gospel music, music in general and a group where advertising is permitted.
Recording artists can use social media to showcase their personality, share behind-the-scenes content, the story behind the song and offer exclusive insights into their creative process to attract and engage followers. They can also use social media to share their music and interact with fans, by hosting live streams or Q&A sessions. Utilizing relevant hashtags, collaborating with other artists and influencers, and running social media contests and giveaways can also help increase visibility and attract new followers. Additionally, consistent posting and showcasing their unique style and brand can help establish a strong social media presence and grow a dedicated following.
Going live on social media is important for the following reasons:
Increased engagement: Live streams tend to have higher engagement rates compared to pre-recorded content, as viewers can interact with the artist in real-time.

Building a personal connection: Live streams provide an opportunity for artists to connect with their audience and build a personal relationship.
Boosting reach: Live content often receives priority in the algorithm, meaning it can reach a wider audience and help increase visibility.
Real-time feedback: Live streams allow artists to receive instant feedback from their audience, which can be valuable for improving future content.

Stand out from the crowd: Live content is less saturated than pre-recorded content, giving artists an opportunity to stand out in a crowded news feed.
A creative process to create and promote videos on social media:
Determine the message or theme of the video: Identify what the video is trying to communicate or what story it is trying to tell. This could be a behind-the-scenes look at the recording process, a music video, or a performance.
Plan the production: Plan the logistics of filming and decide on the visuals that will support the message of the video. This could include storyboarding, scouting locations, and deciding on camera angles.
Film the video: Use quality equipment to film the video and capture the desired visuals and audio.
Edit the video: Use editing software to piece together the footage, add special effects, and make any necessary adjustments to the audio.
Share on social media: Share the video on social media platforms like YouTube, Instagram, and Facebook. Utilize relevant hashtags and engage with followers to increase visibility and encourage engagement.
Promote the video: Reach out to influencers and bloggers to ask for support in promoting the video. As an option you can always utilize paid promotions on social media platforms to accelerate your reach to a wider audience.
Analyze the success of the video: Keep track of the video's views, engagement, and impact, and adjust future video production and promotion strategies based on what worked well and what could be improved.
2. Create a Website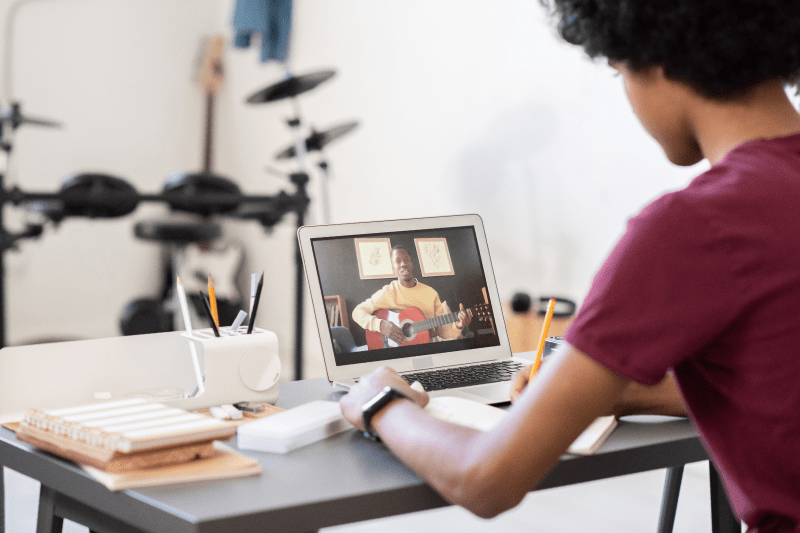 Having a website provides information about you as an artist and is a great way to promote your new song using a free website builder like Wix or Weebly.
It's important to know that some free website builders have limited customization options, making it difficult for artists to fully brand their website and make it their own. It might be best to use a website builder that you can eventually upgrade when necessary. We recommend you receive a free trial from our affiliate partner Constant Contact to receive all the tools you need to build a website, plus email marketing and social media tools in one toolbox.
Potential disadvantages of a free website:
a) Poor SEO performance: Free website builders can have poor SEO performance, meaning that their website may not rank well on search engines like Google. This can make it difficult for artists to reach new audiences and gain exposure.
SEO improves visibility and ranking of a website through the following methods:
Keyword Research: Finding the right keywords and phrases to target in your website content.
On-page optimization: Optimizing individual web pages with relevant content and meta tags.
Content creation: Publishing valuable and relevant content to attract and retain users.
Link building: Acquiring high-quality links from other websites to demonstrate the authority and credibility of your website.
Technical SEO: Ensuring your website is technically sound and accessible to search engines.
Mobile optimization: Making sure your website is optimized for mobile devices and has a fast-loading speed.
Local SEO: Optimizing your website to rank well in local search results for relevant keywords.
By following these best practices, a website can improve its visibility and ranking on search engine results pages, ultimately driving more organic traffic to the site.
b) Restrictions on bandwidth and storage: Some free website builders have restrictions on bandwidth and storage, meaning that if the website receives a lot of traffic, it could crash or become slow to load.
c) Limited features: Free website builders often have limited features compared to paid options, meaning that artists may have to compromise on functionality or upgrade to a paid option in order to get the features they need.
d) Advertisements: Free website builders often display advertisements on the site, which can be distracting for visitors and can negatively impact the overall user experience.
e) Lack of technical support: Free website builders often provide limited technical support, making it difficult for artists to get help if they encounter any problems with their site.
Recording artist should structure their website to promote their music by including the following elements:
1. Homepage: A clear and visually appealing homepage that showcases the artist's image and music, with links to their latest release, tour dates, and social media profiles.
2. About: An "About" section that provides background information on the artist, their music style, and mission.
3. Music: A dedicated section for the artist's music, including streaming links, album artwork, and lyrics.
4. Event Dates: A calendar of upcoming shows, tour and/or performance dates, with information on ticket sales and venues if required.
5. News & Media: A section to share news, updates, social media posts/videos and press releases related to the artist and their music.
6. Shop / Store: An online store where fans can purchase merchandise, music, and other products related to the artist.
7. Contact: A form or contact information to allow fans to reach out to the artist directly. This is one way to collect leads.
8. Social Media Integration: Integration of social media profiles, such as Facebook, Twitter, Instagram, and YouTube, to make it easy for fans to follow the artist and stay updated on their latest releases and activities.
By structuring the website in this manner, recording artists can provide their fans with a clear and comprehensive view of their music and brand, and create a centralized hub for their online presence.
3. Reach Out To Bloggers And Influencers
Look for gospel music bloggers and influencers and ask them to review your new song, which can increase your visibility and reach a new audience.
Gospel recording artists can search for bloggers and influencers that write about gospel music and check their website's domain authority and page authority using tools like Moz or Ahrefs to determine their search engine authority. Additionally, they can reach out to those bloggers and influencers and ask for their help in promoting their music.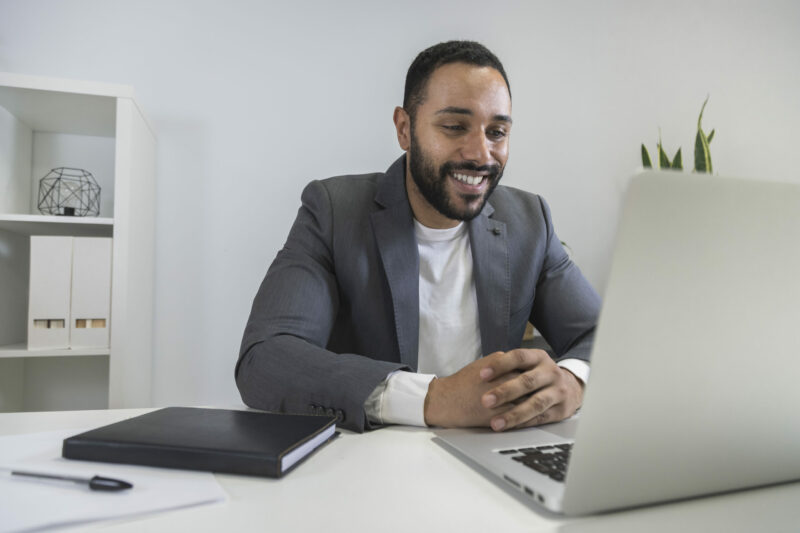 Here are some ways recording artists can reach out to bloggers and influencers for publishing:
1. Personalized approach: Customize your pitch for each individual influencer and make it clear why you think they would be a good fit for your music.
2. Build a relationship: Follow and engage with the bloggers and influencers you want to work with on social media, comment on their posts, and interact with their audience.
3. Find the right fit: Research bloggers and influencers in your genre and target audience to ensure they are a good match for your music.
4. Offer exclusive content: Offer exclusive content such as early access to new music, behind-the-scenes content, or VIP experiences to incentivize influencers to publish your content.
5. Provide assets: Provide high-quality assets such as album artwork, photos, and videos to make it easy for influencers to publish your content.
6. Be professional: Be professional and polite in all your interactions and follow up promptly if you don't hear back.
7. Use direct contact: Use direct contact methods such as email, direct message, or even phone to reach out to influencers, rather than relying solely on social media.
8. Provide value: Offer to write guest posts, participate in interviews, or provide other value to the influencer's audience to build a relationship.
9. Be patient: Building relationships with influencers takes time and persistence, so be patient and keep the lines of communication open.
10. Offer incentives: Consider offering incentives such as merchandise, tickets, or donations to incentivize influencers to publish your content.
4. Submit Music To Streaming Platforms
Use platforms like Soundcloud, Bandcamp, and ReverbNation to upload your new song for free and make it available for streaming, which can help to increase your visibility and reach a wider audience.
Music streaming platforms can be very successful for recording artists, as they provide a large audience and new revenue streams. However, success can also vary greatly depending on factors such as genre, popularity, and marketing. Some artists may generate substantial income from streaming royalties, while others may see limited financial success. The music industry as a whole has seen significant growth in recent years due to the rise of streaming.
5. Collaborate With Other Artists
Collaborating with other artists who have a similar style of music can help to promote your new song and reach a new audience.
The advantages for recording artists to collaborate with other artists include:
Expanded audience reach: Collaborating with another artist exposes both artists to each other's fan base, potentially reaching new listeners.
Creative growth: Working with someone else can challenge an artist to try new things and expand their creative horizons.
Cross-promotion: Collaborating artists can promote each other's music, concerts, merchandise, etc.
Increased credibility: A collaboration with a well-respected or popular artist can boost an artist's own credibility and profile.
Fresh perspectives: Collaborating with other artists can bring new ideas and perspectives to the table, leading to a more unique and dynamic final product.
Diversified revenue streams: Collaborating artists can share the profits from touring, merchandise sales, and more.
Networking opportunities: Collaborating artists can use the opportunity to network and build relationships with other industry professionals.
6. Participate In Online Communities
Get involved in online communities related to gospel music by sharing your music and engaging with other members, which can help to create buzz and increase your visibility.
Some good topics to discuss in online music communities for recording artists include:
1. Music production techniques and equipment
2. Music promotion and marketing strategies
3. Collaboration opportunities with other artists
4. Challenges and obstacles in the music industry
5. Music distribution and monetization options
6. Inspiration, creativity, and songwriting
7. Live performance tips and experiences
8. Music industry news and trends
9. Career development and networking
10. Creative approaches to creating a unique sound or image.
7. Play Live Offline Or Online
Playing live events such as open mic nights and local music festivals is a great way to promote your new song and connect with fans.
Recording artists can create and perform at a live event online or remotely by following these steps:
Choose the platform: Choose a live streaming platform such as YouTube Live, Facebook Live, Twitch, etc. to host the event.
Equipment setup: Invest in quality equipment such as a webcam, microphone, lighting, and a reliable internet connection to ensure high-quality video and audio.
Promote the event: Use social media, email, and other marketing channels to promote the event and build anticipation.
Rehearse and test equipment: Rehearse the performance, test the equipment, and make any necessary adjustments to ensure a smooth experience for the audience.
Interact with the audience: Encourage interaction from the audience through chat features and other interactive elements such as Q&A sessions or fan requests.
Engage with fans: During and after the event, engage with fans by responding to comments, sharing behind-the-scenes content, and offering exclusive merchandise.
Monetize the event: Offer exclusive merchandise, charge a ticket fee, or use other monetization strategies to generate revenue from the event.
By following these steps, a recording artist can create and perform a successful live event online or remotely and reach their audience even if they cannot physically perform in person.
8. Utilize YouTube
Create a YouTube channel and upload your new song to reach a large audience and create buzz, and also use YouTube to engage with fans through music videos and other content.
Here are some creative ways to present your YouTube channel:
1. Conceptual theme: Choose a central concept, idea, or aesthetic to tie together your videos and branding.
2. Visual branding: Create an eye-catching logo, banner, and video intro to brand your channel and make a strong first impression.
3. Unique video formats: Experiment with different video formats such as vlogs, tutorials, challenges, Q&A's, and unboxing videos to keep your content fresh and engaging.
4. Collaborations: Collaborate with other YouTubers, artists, or brands to cross-promote and grow your audience.
5. Behind-the-scenes content: Share behind-the-scenes moments, bloopers, or sneak peeks of your creative process to give your fans an exclusive look at your life and work.
6. Interactive elements: Encourage engagement by asking questions, responding to comments, and hosting live streams.
7. Transitions and visual effects: Use creative transitions and visual effects to make your videos more interesting and engaging.
8. Consistent posting schedule: Stick to a consistent posting schedule to keep your audience engaged and coming back for more.
9. Storytelling: Tell stories and share personal experiences to connect with your audience and create a deeper emotional connection.
10. Engaging titles and descriptions: Use catchy titles and informative descriptions to hook your audience and keep them interested.
In conclusion, it's important to be consistent and persistent with your efforts and also to not be afraid to try new things to see what works best for you.
Listen to Devine Jamz Podcast - Episode 5 on Spotify
This post contains affiliate links, meaning we may earn a commission if you make a purchase through our links, at no extra cost to you. Your contribution helps sustain our blogging and supports our efforts to provide informative and valuable information. Even though Devine Jamz Gospel Network receives compensation for our posts or advertisements, we always give our honest opinions, findings, beliefs, or experiences on those topics or products. The views and opinions expressed on this website are purely of Devine Jamz Gospel Network. Any product claim, statistic, quote or other representation about a product or service should be verified with the manufacturer, provider or party in question.