#17 DRT GLOBAL TOP 50 GOSPEL/INSPIRATIONAL RADIO AIRPLAY CHART
09-19-2020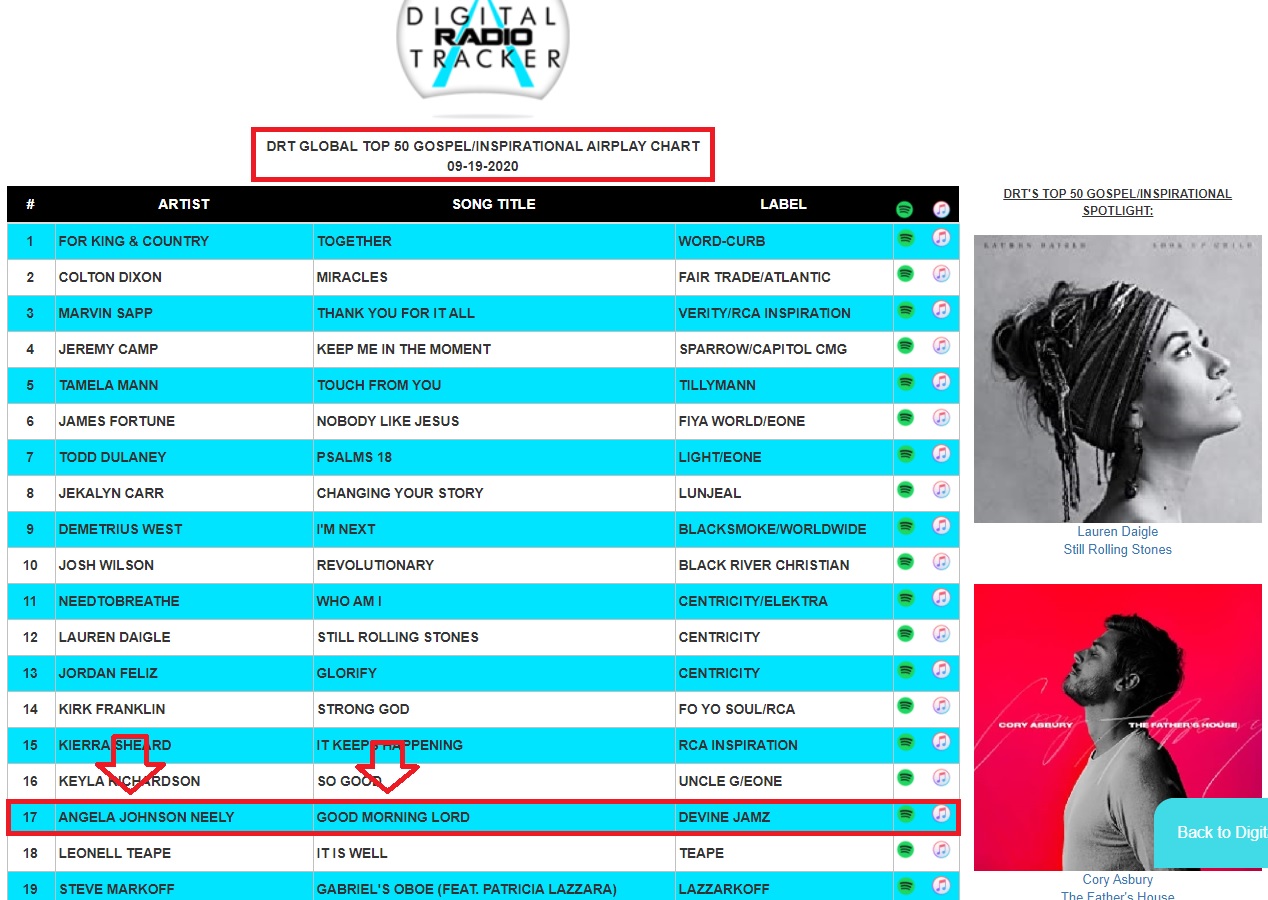 #81 ON DRT GLOBAL TOP 150 INDEPENDENT RADIO AIRPLAY CHART
09-19-2020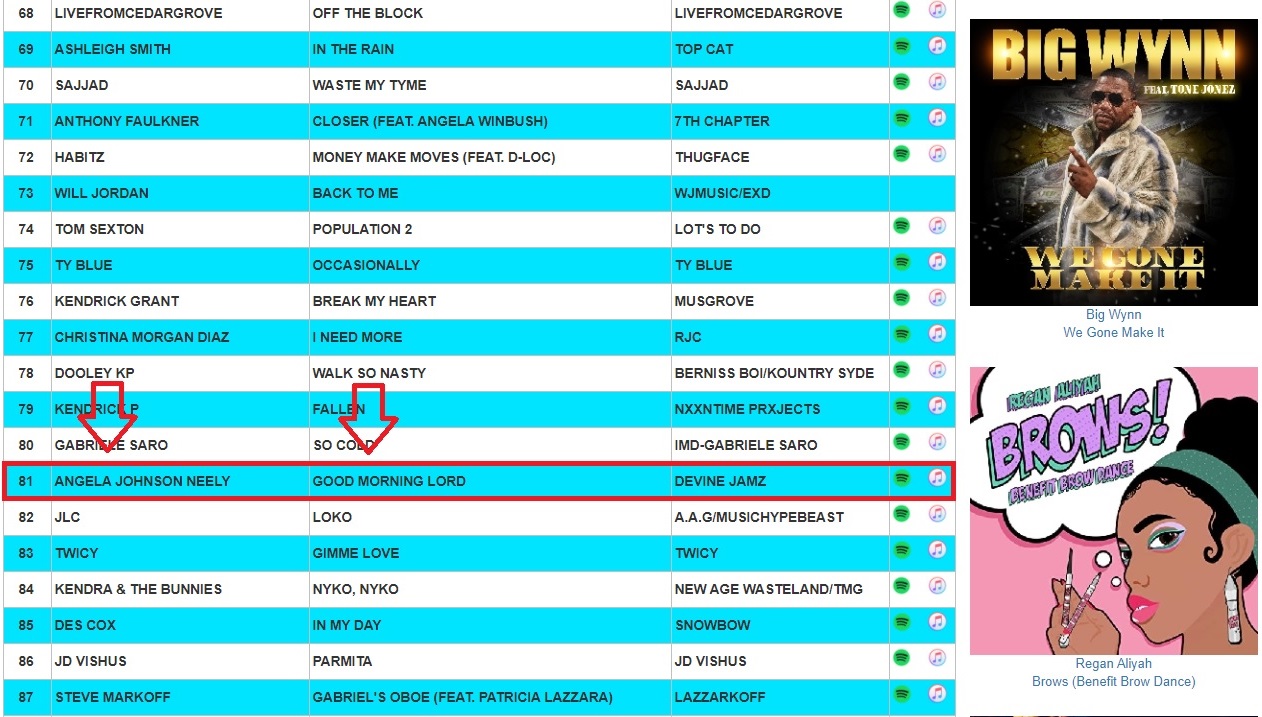 Angela Johnson-Neely Steadily Ascend On Two Radio Airplay Charts
In the 5th week of a national radio airplay campaign, the song 'Good Morning Lord' by Angela Johnson-Neely climbed to #81 on DRT's Global Top 150 Independent Artist Chart. Neely is also holding position #17 on DRT's Global Top 50 Gospel/Inspirational Airplay Chart. Neely has accumulated 4,714 spins and still going. With a team of promoters by her side, the double charting artist can look forward to receiving more publicity on the radio and through content marketing. Congratulations Angela Johnson-Neely on a job well done!
About 'Good Morning Lord'
Angela Johnson-Neely released her debut single, 'Good Morning Lord,' on August 11, 2020 – just two weeks after delightedly celebrating her 50th year here on Earth. The song is a fun, uptempo jam that boasts simply of God's greatness. Neely wrote and recorded this uplifting song during the antagonistic COVID-19 pandemic, demonstrating how art can be created in times of weary and uncertainty. With the release of 'Good Morning Lord,' Neely is spreading grateful energy, inspiring unity through her music received by fans.
Angela Johnson-Neely On The Web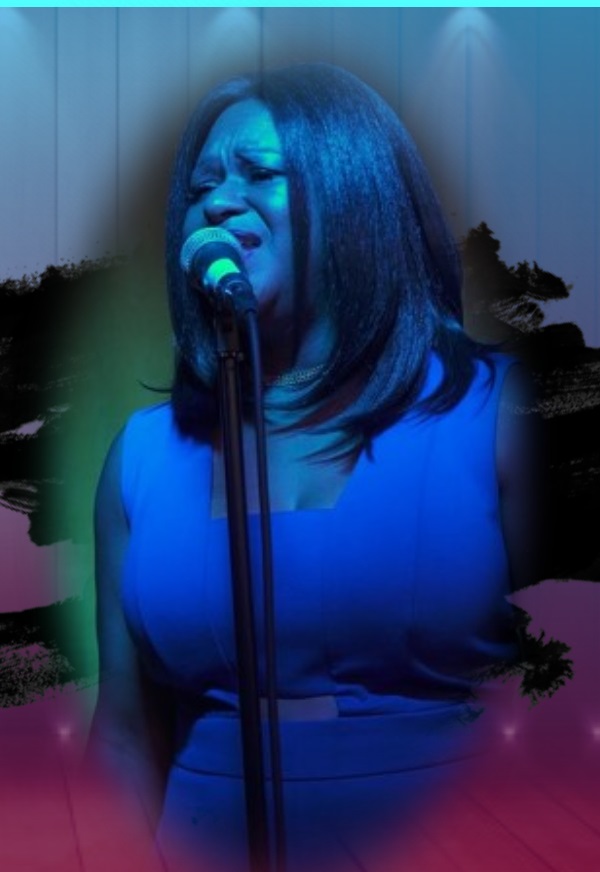 See Related Post
'Good Morning Lord' Reached #17 On DRT's Top 50 Gospel Chart
Angela Johnson-Neely's National Radio Airplay Moves Her Up The Top 50 Global Gospel Airplay Chart To No. 19
Angela Johnson-Neely Hit #29 On DRT's Gospel Top 50 Airplay Chart