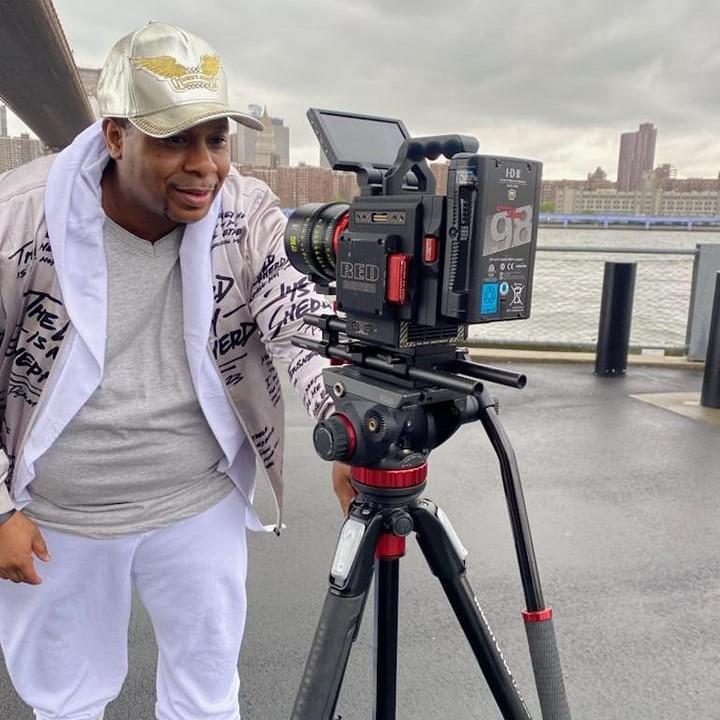 🎉 Congratulations to Gospel recording artist AngelicVoicesMusic! 🎉 We are absolutely thrilled to share with you the extraordinary impact of his new release music video, "Why Not (ft. Asim I.I.)," on YouTube. This captivating video is taking the platform by storm with over 2 million watch time seconds, captivating hearts and minds with its mesmerizing visuals and powerful message. The views, comments, likes, and subscribes are soaring, and we couldn't be prouder! 🙌🔥
🎥✨ Immerse Yourself in the Magic! ✨🎥
To show their appreciation for your incredible support, AngelicVoicesMusic and Asim I.I. is delighted to offer you the opportunity to receive and enjoy "Why Not (ft. Asim I.I.)" FREE OF CHARGE! 🎁📺 Head over to their webpage to experience this musical masterpiece firsthand. Let the soul-stirring melodies and thought-provoking lyrics inspire and uplift you on your journey of faith.
💫📖 Behind the Song and Beyond: Unlocking the Spiritual Overtones! 🎵🔓
Prepare to embark on a profound and transformative musical odyssey with AngelicVoicesMusic's upcoming Extended Play (EP), titled "Spiritual Overtones." This extraordinary collection of seven remarkable tracks delves deep into the spiritual warfare of the Christian life, offering an insightful and inspiring exploration of our spiritual battles and triumphs. Get ready to be moved, encouraged, and empowered like never before!
🔥 Engage with AngelicVoicesMusic! 🔥
To fully immerse yourself in the story behind the song and the forthcoming EP "Spiritual Overtones," we invite you to visit Devine Jamz Gospel Network. Discover the inspiration, the creative process, and the vision that brought this incredible body of work to life. Uncover the depth and meaning behind the song and gain a deeper understanding of the profound message AngelicVoicesMusic aims to convey.
📣 Join the Conversation! 📱✨
We would love for you to share your thoughts, reflections, and favorite moments from the "Why Not (ft. Asim I.I.)" music video and the upcoming EP "Spiritual Overtones." Connect, like, comment and share on YouTube or wherever you're viewing this content. Use the hashtags #AngelicVoicesMusic #WhyNot and tag @devinejamz. Let's build a community of faith, hope, and love as we celebrate the impact of Gospel music together. 🎉🎵
🔔 Stay Tuned! 🔔
Stay connected with us on our social media platforms to be the first to receive updates, exclusive content, and behind-the-scenes glimpses into the world of AngelicVoicesMusic. We are dedicated to bringing you the very best in Gospel music and providing a space for inspiration, encouragement, and spiritual growth.
We are incredibly grateful for your unwavering support, engagement, and love. It is because of fans and followers like you that artists like AngelicVoicesMusic and Asim I.I. can touch lives and make a lasting impact. Let us continue to spread the power of Gospel music and uplift one another in our shared journey of faith.
With heartfelt appreciation,
The Devine Jamz Gospel Network Team