Angela Johnson-Neely hit #29 on DRT's Gospel Top 50 Airplay Chart with her debut Single, 'Good Morning Lord'.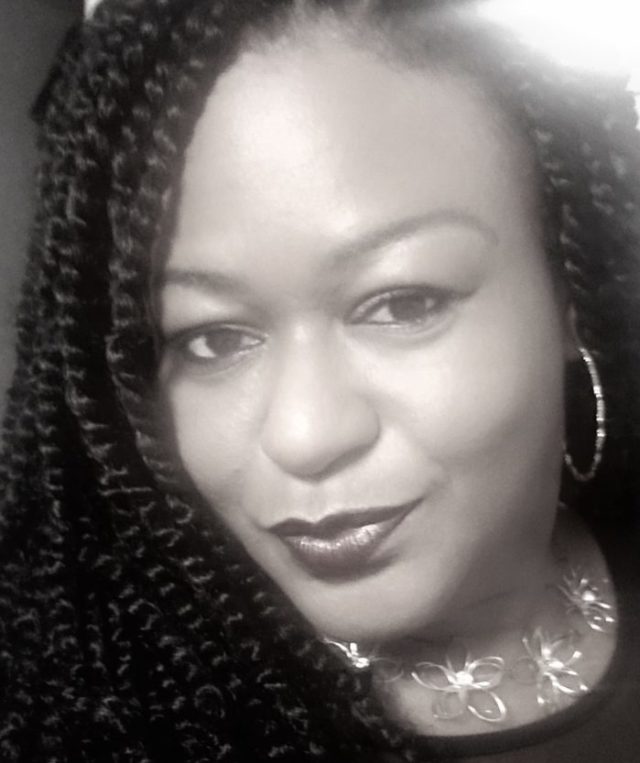 What You Should Know
Angela Johnson-Neely released her debut single, 'Good Morning Lord,' on August 11, 2020 - just two weeks after delightedly celebrating her 50th year here on Earth. The song is a fun, uptempo jam that boasts simply of God's greatness. Neely wrote and recorded this uplifting song during the antagonistic COVID-19 pandemic, demonstrating how art can be created in times of weary and uncertainty. With the release of 'Good Morning Lord,' Neely is spreading grateful energy, inspiring unity through her music.
'Good Morning Lord' is being well-received by fans. On Apple Music, the track has already been marked as a fan favorite, and it recently hit Digital Radio Tracker's  Global Top 50 Gospel/Inspirational Airplay Chart at #29 the first week of airplay.
GLOBAL TOP 50 GOSPEL/INSPIRATIONAL AIRPLAY CHART
08-22-2020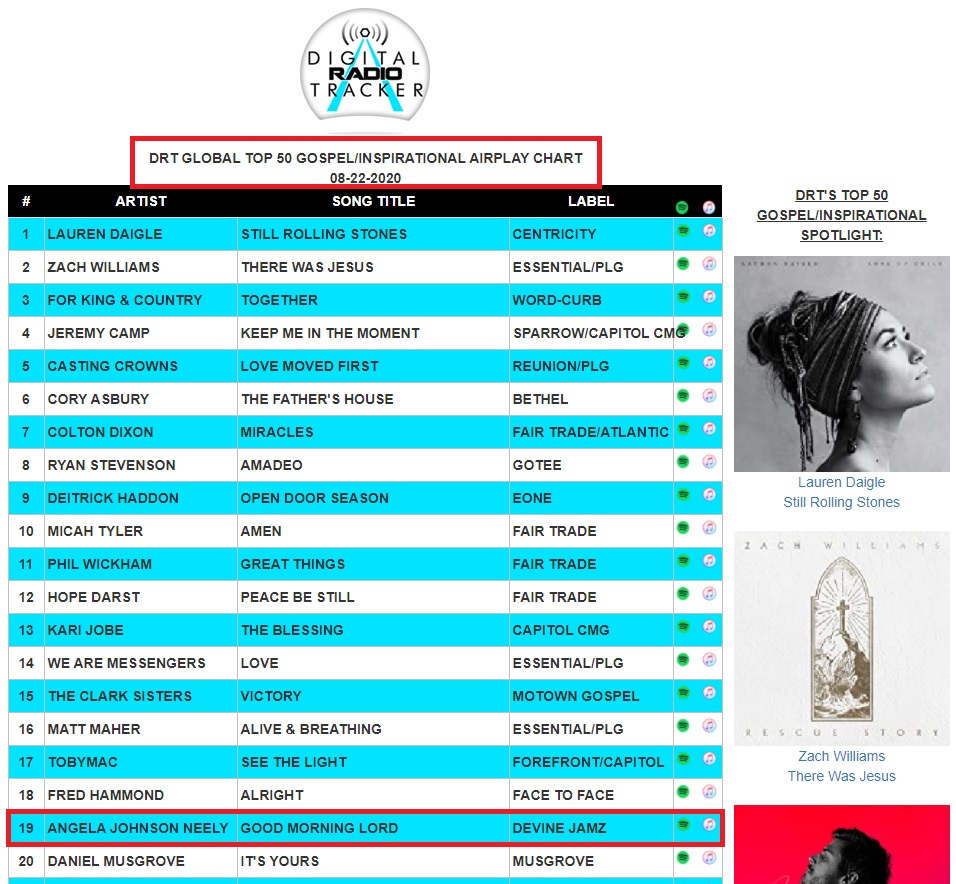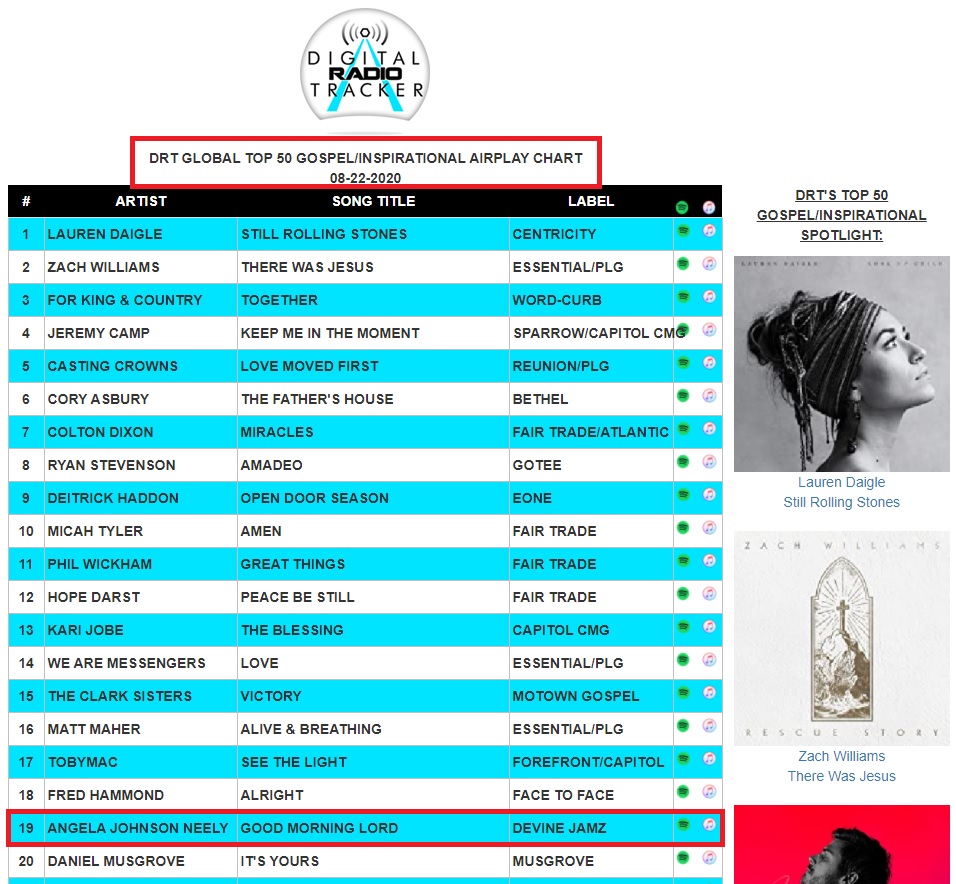 What It Sounds Like
'Good Morning Lord' sounds like a classical Christian song to start and end Sunday service, led by vocals comparable to those of Lalah Hathaway, and harmonies reminiscent of music by Forever Jones. When I press play on 'Good Morning Lord,' my heart & soul echo the song's title with the quickness, recognizing and appreciating my own life even more.
This is the debut single from Neely, and it doesn't sound amateur at all. Sure, the vocals are a little deeper, but so is the message, and that makes this one song for the history books. The hook repeats "because He's been so good to me," a harmonic and timeless truth to be shared with everyone, waking up those sleeping minds and drowsy hearts. This new song is heavenly, a get-up song to jam on Saturday mornings when it's time to clean-up the house - and, not just the bodily house, but also the mental and spiritual one.
The Story Behind the Song
Angela Johnson-Neely's new single is meant to bring positive and uplifting energy to us all, inspiring unity and love. And, much like all of us, she's been coping with the confines & casualties of COVID-19, while also noticing the protests for justice and equality. This brought plenty of motivation for the creation of 'Good Morning Lord.' Here's what Angela Neely had to say about the story behind her debut single:
"On July 29th, 2020, I celebrated 50 years on God's green earth. I am so thankful to Him for truly guiding me through [my] life's path, and what better way to commemorate this message... by recording my very first single, 'Good Morning Lord.' ['Good Morning Lord'] is an inspiring praise and worship song geared to uplift our spirits, and to remind us that we need to enhance our personal relationship with our heavenly Father, through Jesus Christ our Lord." - Angela Johnson-Neely
Spiritual Highlights
This song definitely brings our spirits up during this time of uncertainty. And, the deeper suggestion of drawing closer to God is glaring. I hear it in music by James Fortune & FIYA, Michael Stampley, J. Moss, The Clark Sisters, Le'Andria Johnson, Erica Campbell, and so many others who also share music to bring people closer to God. Well, truth be told, all times are uncertain when your connection to the source is faint, or non-existent.
For Fans Of
Forever Jones, The Williams Brothers, The Addison Singers
Final Thought
The best part about 'Good Morning Lord' is the good intention behind its creation: to bring our spirits up during times of such rule & loss. It matters not whether we're going through a pandemic, the world has always been going through changes - and what makes adjusting to those changes easier, is a strong connection to God. With that, I highly recommend you stream 'Good Morning Lord,' and share it with your friend and family, encouraging them to be increasingly grateful for their lives.
Angela Johnson-Neely On The Web