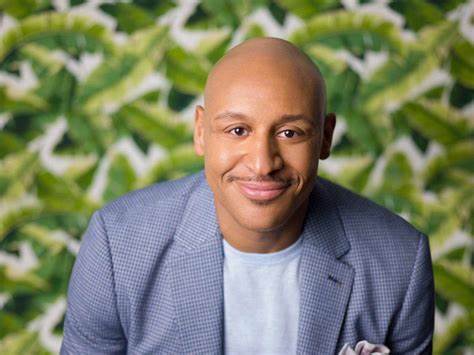 By Eunice Moseley
MS, MBA, MPhil, Ph.D
Syndicated Columnist
As seen in: The Pulse of Entertainment, Eurweb, Afro-American Newspapers, Black America Web, Los Angeles Sentinel, Atlanta Daily World, Chicago Defender, The Washington Informer, Michigan Chronicle, New Pittsburgh Courier, Baltimore Times, Devine Jamz Gospel Network and more.
"I've done nothing live since 'Worth Fighting For' seven years ago," said three-time Grammy nominated Brian Courtney Wilson about his new album "Transitions" (Motown Gospel).
About the newest single from the "Transition" album titled "Always Peace," produced and written by Dana Sorey, the Stellar Award winner said, "I wanted it to be a bit more soulful…tied to traditional black music that would feed our communities. We had a great time doing it."
Brian is known for his R&B/Soul flavored Gospel music that he graciously started to share with us in 2009 with his debut album "Just Love." There was an eight-year gap before he released his sophomore album "Worth Fighting For" in 2015. In 2018 he released "A Great Work" and in 2020 he released the "Still" album.
The "Always Peace" single is accompanied by a music video.
"First and foremost, I want them to hear it and feel good and catch some of the message…speak peace to one another," said the Billboard Award nominated artist.
Brian Courtney laughed a little as he said that he wanted to name the new single "Deuces", but Chris Brown had taken it already for a song.
"I wanted to say 'Deuces', like a peace sign…the thought that there is always peace," said Wilson, a two-time Billboard chart topper.
"There's a song…how God allows you to see how truly strong you are," the Dove and ASCAP winner said as we concluded our talk.
Listen To Brian Courtney Wilson On Apple Music