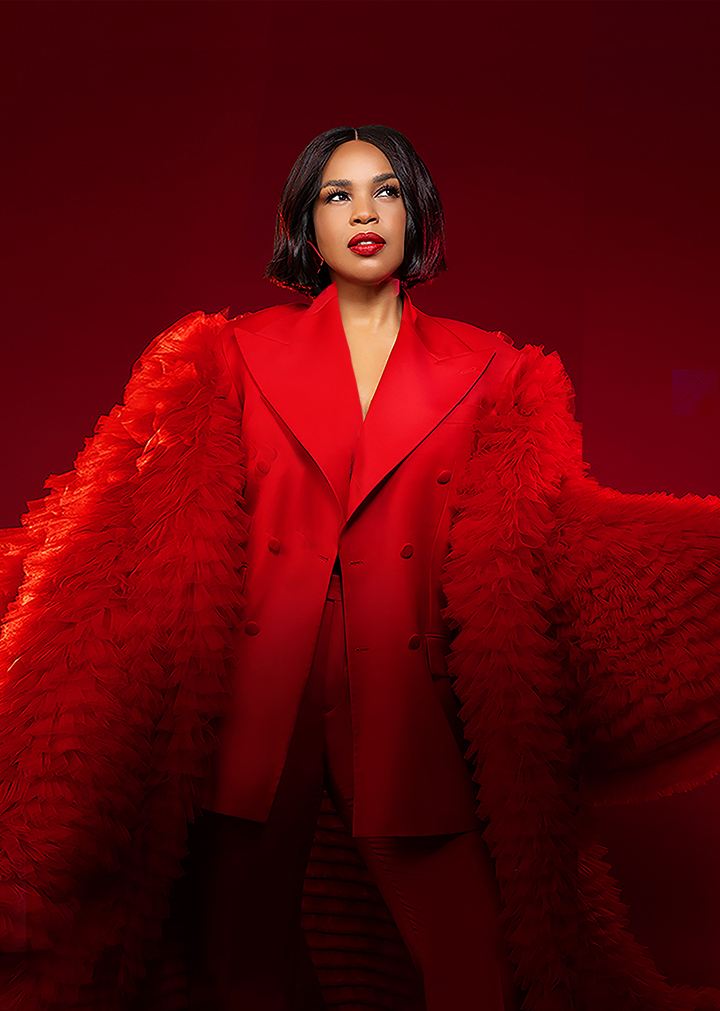 Karima's Interview With Devine Jamz's Syndicated News Columnist Eunice Moseley
"I was not living my full potential, said Karima Trotter (Virtue) about coming out with a new solo single "Redeemer" (Dare Records), even though she had a very successful and lucrative career in retail and home furnishing design. "You get comfortable doing the same thing. I didn't feel satisfied, there was still an emptiness…I said this can't be it. So I asked God to open a door for me to do my music again. I reached out to a writing partner in Atlanta…to put some kind of music out, create cute videos with my pictures."
Well God answered Karima because doors started opening up. Her single "Redeemer," produced by Aaron Lindsey, reached #5 shortly after its release on Billboard's "Gospel Radio Chart." She also recorded and released for the holidays "I'll Be Home for Christmas," "This Christmas," and "My Favorite Things."
Her first solo single after co-founding the Contemporary Christian group Virtue was in 2009 titled "Just Karima." Virtue's debut release was in 1997 and they went on to record and release seven projects. They initially signed with Verity Records in 1997 then signed a production deal with Fred Jerkin's Dark Child Gospel in 2004. Their "Testimony" (Darkchild Gospel) album in 2006 received a Grammy nomination. The trio Virtue, with Karima as lead singer, also received Stellar and Dove Award wins. The other members are Ebony Holland and Heather Martin. Currently the New Orleans native Karima is signed to DARE Records via Michael-Anthony Taylor.
"God wanted me to pay attention to everything…I said God I need a label…I want what they have. I kept praying and kid you not; I had a DM (direct message) from the CEO of that same label. He never heard it (the 'Redeemer') but come find-out I'd worked with him with Virtue. He said, 'I was literary drown to your (social media) page.' It happened by just believing. He (God) believes in me.'"
One of six siblings Karima is also a Chef and entrepreneur with a food service business. She is a graduate of Oakwood College, a historically black college in Alabama.
Listen To Karima's Single 'Redeemer' On Apple Music
Eunice Moseley
MS, MBA, MPhil
Syndicated Columnist
As seen in: The Pulse of Entertainment, Eurweb, Afro-American Newspapers, Black America Web, Los Angeles Sentinel, Atlanta Daily World, Chicago Defender, The Washington Informer, Michigan Chronicle, New Pittsburgh Courier, Baltimore Times, Devine Jamz Gospel Network and more