Unveiling the Impact of Lyric Videos
In today's digital age, independent gospel recording artists are discovering the immense benefits of incorporating lyric videos as a powerful marketing strategy. Lyric videos offer a dynamic and engaging way to connect with their audience, create a visual representation of their message, and enhance their presence on streaming platforms and social media.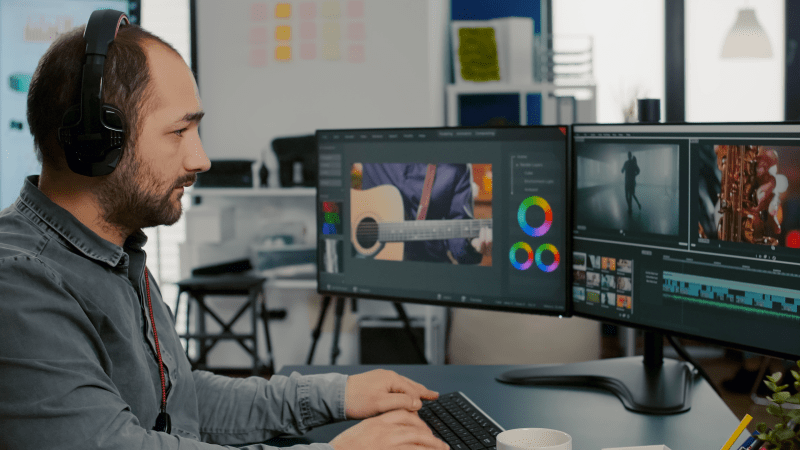 Divine Jamz Gospel Network: Your Partner in Gospel Music Promotion
As independent gospel artists, the first challenge is often finding affordable and professional resources to create lyric videos. This is where Divine Jamz Gospel Network steps in as your reliable partner. They find discounted rates to help you produce top-notch lyric videos that will captivate your audience and showcase the heart of your music.
The SEO Magic Behind Lyric Videos
Search Engine Optimization (SEO) is not just for websites; it's a game-changer for your music on YouTube and other streaming platforms. By incorporating keywords, relevant tags, and meta descriptions into your lyric video content, you significantly increase your song's chances of being noticed in search engines. Gospel music enthusiasts can find your song more easily, and it can lead to increased exposure and, ultimately, more listeners.
Connect Emotionally with Your Audience
Lyric videos are more than just words on a screen. They create an emotional connection between the artist and the listener. As an independent gospel recording artist, your goal is to deliver a message that resonates with your audience. By displaying the lyrics alongside visuals, you're ensuring that your listeners not only hear but also see and feel the message of your song.
Boost Engagement and Shareability
Incorporating lyric videos into your marketing strategy can significantly boost engagement on platforms like YouTube. Viewers are more likely to interact with, like, and share lyric videos compared to simple audio tracks. This engagement is crucial for expanding your gospel music fanbase and creating a sense of community around your music.
Showcasing Your Unique Style
Lyric videos are a canvas for creativity. They allow you to express your unique style as a gospel artist and create a visual brand that sets you apart. Divine Jamz Gospel Network's expertise in producing lyric videos tailored to your vision ensures that your music and your message shine in a way that resonates with your target audience.
The rising independent gospel recording artist has a powerful tool at their disposal: the lyric video. By partnering with Divine Jamz Gospel Network to create these videos at a discount rate, artists can elevate their marketing strategy to a new level. Through effective SEO techniques and the emotional engagement these videos provide, artists can increase the chances of getting their songs noticed in the vast digital landscape, ultimately spreading the message of hope, faith, and love that is at the heart of gospel music.
This page contains affiliate links, meaning we may earn a commission if you make a purchase through our links, at no extra cost to you. Your contribution helps sustain our blogging and supports our efforts to provide informative and valuable information. Even though Devine Jamz Gospel Network receives compensation for our posts or advertisements, we always give our honest opinions, findings, beliefs, or experiences on those topics or products. The views and opinions expressed on this website are purely of Devine Jamz Gospel Network. Any product claim, statistic, quote or other representation about a product or service should be verified with the manufacturer, provider or party in question.