I want to take a moment to share a little story that perfectly illustrates why we believe in the power of using specific, do-it-yourself professional marketing tools, especially when reaching out to media outlets to publish your project and story behind the music.
You see, a while back, we were assessing an upcoming new release for an artist who submitted a project to us for marketing. It was a debut single, and Sylvia had poured her heart and soul into her music, and we wanted to make sure it reached the right people in her targeted audience. The goal was to not only introduce her as a rising artist, but to spread her message of hope and faith.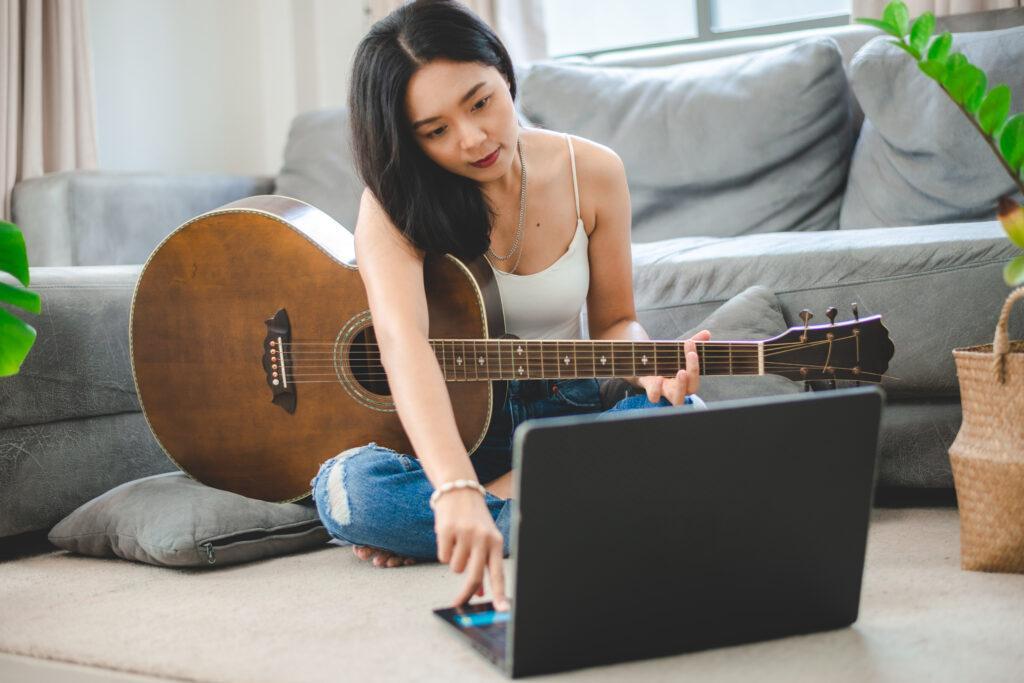 Instead of going the traditional route, we decided to consult Sylvia at a very reduced fee (under $50) so that she could save money and be a fisher of men herself, as the Bible illustrates in Matthew 4:19. We explained to Sylvia, unless she had no time to spare in her schedule, paying for the specific services she requested was not necessary.
It doesn't require a degree or extensive training to reach out to her target audience. She could take matters into her own hands and create a do-it-yourself campaign with the right tools, resources, and explanatory videos. We guided her to the perfect partner to get her set up!
We knew every dollar mattered, and we wanted to make the most of Sylvia's limited budget. So, after providing an hour of consultation, resources, and encouragement, we turned her over to our partner, Constant Contact. We knew they could take over where we left off. Sylvia teamed up with a leading company / partner in mainstream marketing that provided her with marketing tools, easy training videos and the confidence to do-it-yourself!

Here's why it made all the difference for Sylvia
Sylvia Learned How to Create a Unique Professional Presentation 
She was able to craft beautifully designed emails and posts that perfectly reflected her style and message. It felt personal, like a direct connection from her to her audience.
Sylvia Learned How to Create a Targeted Outreach Message 
She segmented her email list meticulously, ensuring that her music reached the right people – those who were most likely to appreciate her Gospel sound. It made all the difference in engagement and response rates.
Sylvia Gains Insightful Analytics to Taylor Her Messages 
The analytics provided were like her secret weapon. She could see which songs were resonating, who was opening her emails, and where her audience was located. This data guided her strategy and helped her make informed decisions for future campaigns.
Sylvia Learned How to Automate Timely Communication 
Her scheduling feature allowed her to send emails at the perfect times, ensuring that her messages landed when her audience was most receptive.
Sylvia Increased Trust and Credibility From Her Audience 
The most significant benefit was the trust Sylvia built. When she mentioned that she was a part of a leading marketing company, it gave her added credibility. People recognized it as a professional business used by industry leaders like Devine Jamz Gospel Network.
In the end, Sylvia 's music touched hearts, received airplay on numerous radio stations, and even found its way into news magazines. She saved money, made meaningful connections, and reached her goals. It was a reminder of the incredible impact that the right tools and a personal touch can have on an artist's journey.
So, to all her fellow artists and supporters out there, remember that your passion and talent deserve the best. In our experience, Constant Contact has been a game-changer, and we hope this story inspires you to take your music to new heights with the same trust and professionalism.
With faith and music, Devine Jamz Gospel Network pray this has been an inspiration for you to take a leap of faith like Sylvia.
This page contains affiliate links, meaning we may earn a commission if you make a purchase through our links, at no extra cost to you. Your contribution helps sustain our blogging and supports our efforts to provide informative and valuable information. Even though Devine Jamz Gospel Network receives compensation for our posts or advertisements, we always give our honest opinions, findings, beliefs, or experiences on those topics or products. The views and opinions expressed on this website are purely of Devine Jamz Gospel Network. Any product claim, statistic, quote or other representation about a product or service should be verified with the manufacturer, provider or party in question.