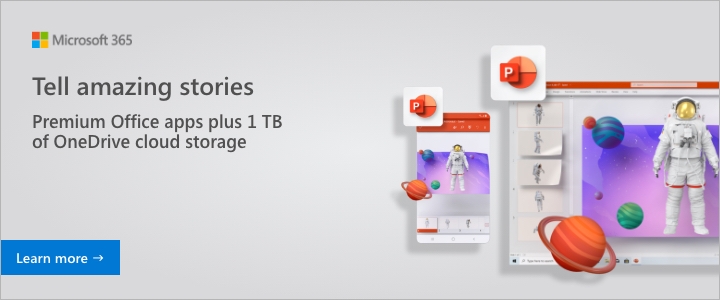 Microsoft computer software can help recording artists in a variety of ways. One of the main ways is by providing tools that allow artists to create, edit and produce music digitally. Applications such as Ableton Live, Logic Pro and Pro Tools, which work seamlessly with Microsoft operating systems, are popular choices among recording artists as they offer a wide range of features and capabilities, including recording, mixing, and mastering audio.
Another way Microsoft computer software can help recording artists is by providing tools for collaboration. Microsoft Teams, for example, is a communication and collaboration platform that enables artists to connect with others, share files, and hold virtual meetings. This can be particularly useful for artists who are working remotely, or for those who are part of a band or music production team.
Microsoft software can also aid recording artists in promotion and marketing. Microsoft Office Suite, for example, can be used to create professional-looking content such as press releases, blog posts and social media posts. Additionally, Microsoft Advertising, a platform that allows users to create and manage digital advertising campaigns across various platforms, including search engines and social media, can be used to reach new audiences and increase visibility of an artist's music online.
Lastly, Microsoft provides tools that can help recording artists track, analyze, and understand their online presence such as Power BI, which can be used to track data from various sources, such as social media, web analytics, and streaming services. This can help artists to make informed decisions on how to improve their online presence and understand what works and what doesn't in terms of gaining exposure.
Tools For Recording Artists That's Compatible With Microsoft Operating Systems
Ableton Live: A digital audio workstation (DAW) that allows artists to compose, record, remix, and produce music in real-time.
Logic Pro: A DAW that offers a wide range of instruments, effects, and tools for composing, recording, and producing music.
Pro Tools: A professional-grade DAW that is widely used in the music industry for recording, editing, and mixing audio.
GarageBand: A free DAW that is included with all Mac computers, it offers a wide range of instruments and effects for composing, recording, and producing music.
Soundtrap: A cloud-based DAW that allows users to create and share music with others in real-time.
FL Studio: A DAW that offers a wide range of instruments, effects, and tools for composing, recording, and producing music.
Use Microsoft Teams To Collaborate With Other Recording Artists
Create a team: Start by creating a team within Microsoft Teams, which can be done by clicking on the Teams button and then selecting "Create team." Once the team is created, you can invite other recording artists to join it.
Set up channels: Within the team, set up different channels for various aspects of the collaboration, such as a channel for sharing lyrics, another for sharing audio files, and yet another for holding virtual meetings.
Share files: Use the "Files" tab within each channel to share audio files, lyrics, and other relevant documents with the other recording artists.
Hold virtual meetings: Use the "Meetings" tab within a channel to schedule and hold virtual meetings with the other recording artists. During the meetings, you can share your screen, use the built-in audio, and video conferencing, and collaborate in real-time.
Use the chat feature: Use the built-in chat feature within each channel to communicate with the other recording artists in real-time. This can be especially useful for quick discussions or to share links or information.
Use apps and integrations: You can also use apps and integrations available on Microsoft Teams, such as Spotify, Soundtrap and Asana, to collaborate more efficiently and effectively with the recording artists.
Use the co-authoring feature: With the co-authoring feature, multiple users can work on the same file at the same time, which can be especially useful in the music production process, to work on the same sheet or document.
In Conclusion
By using Microsoft, recording artists can collaborate more effectively and efficiently, even when working remotely, and can focus on creating great music together.
In partnership with Microsoft, we selected some of their best resources and tools to help recording artists to promote their projects. Even though Devine Jamz Gospel Network receives compensation for our posts or advertisements, we always give our honest opinions, findings, beliefs, or experiences on those topics or products. The views and opinions expressed on this website are purely of Devine Jamz Gospel Network. Any product claim, statistic, quote or other representation about a product or service should be verified with the manufacturer, provider or party in question.