By David E. Maxwell
DJGN Content Publisher
DJGN Christian Music Reviewer
CEO of D.E.M. Beats Production


Digital Audio Workstation (D.A.W.)
Most music producers know there are many recording software programs available today. Just to give some examples being utilized incorporates Steinberg Cubase, Propellerhead Reason, Ableton Live, Apple Logic Pro, Audacity, Cockos Reaper, FL-Studio, and Pro-Tools, which numerous producers consider to be the industry standard, as it should be. Some of the applications are intended and designed for DJ's. While others are utilized for broadcasting, live performances, and digital musicians who may not play a single instrument. If a person has the creative skills to hear, imagine, and learn the functions of the software, then all they need to do is copy, paste, point, and click.
Why I Use Sonar X3 Producer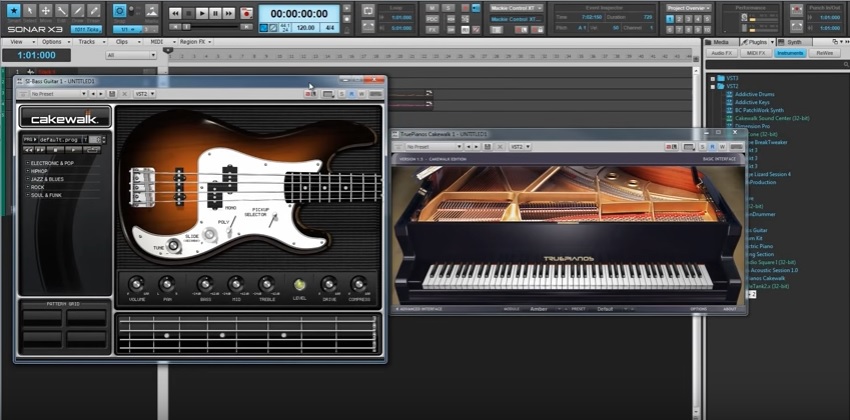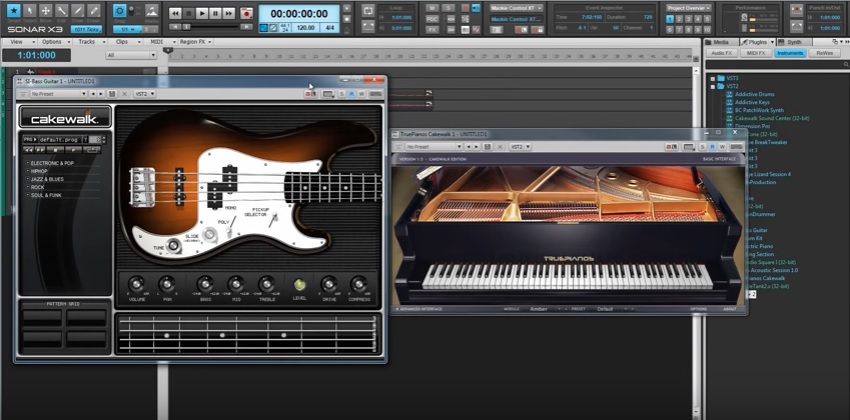 Like many, in the beginning, I started out with one of the easiest free D.A.W. that's still on the market today. I'm talking about Audacity
. The software was good for recording basic vocals and some instruments. However, it fell short in the mastering department, which was very limited or didn't exist at all for high tech use. I've tried several others and eventually ended with Sonar X3 Producer
. Price wise, a Digital Audio Workstation may vary according to its functionalities. Since the software are tailored to meet the specific needs of specific users, you can expect to see the price fluctuating according to the purpose and brand. That leads me back to the reason why I use Sonar X3 Producer. Not only does it meets my needs, the price is right as well!
As a musician, music producer, and sometimes DJ, I fell in love with the versatility of Sonar and what it had to offer. It comes loaded with presets that helps with the workflow so you can quickly move forward with your creative process. It has many virtual instruments, Vst-Plugins and effects, mixing and mastering tools
to polish your recordings for CD Quality. It has a built-in step sequencer and even a Matrix View that enables you to create mixes on the fly. It can chop up samples like the Digital MPC's. It is fully MIDI compatible with all MIDI Keyboards and Controllers. It's also great for live performances. Even more, Sonar X3 Producer has a fully functional Video Production suite.
So, if you're a producer of audio and/or video and you are looking for a good recording software that gives you more bang for your buck, I recommend Sonar X3 Producer or the upgrade Sonar Platinum.
About The Writer
David E. Maxwell is the Founder & CEO of D.E.M. Beats Production, a music production company that create Instrumental music for anyone in the music industry. David produces music for Singers, Rappers, Movies, T.V., Commercials, and Ringtones. David uses Sonar X3 as the main source of his many productions.
Below is an instrumental track that David created using Sonar X3 Producer. To hear more music and the quality of this awesome Digital Audio Workstation, visit D.E.M. Beats Production.
Exclusive Demo
D.E.M. Beats Production Online