A great way to extend your customer success is by cross – promoting with those in your niche.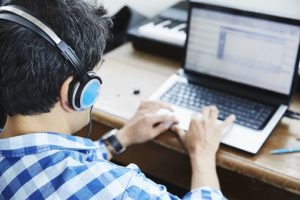 Why not utilize an audience that we already target for your music business? It certainly will cut your marketing expenses when seeking more fans! Devine Jamz Gospel Network invite Music Reviewers to join our online team of professionals! We are accepting multi – talented and gifted reviewers who are capable of formulating an intellectual opinion on the value and degree of excellence of individual works of music, or whole groups in the Contemporary Christian, Urban Gospel, Gospel Rap, Gospel Jazz, Christian Rock, or Southern Gospel genres'.
PREFERRED SUBMISSIONS:
1. Reviewers must have knowledge in the Christian music genre they are writing about; provide postings of past reviews or similar publishing.
2. The usual tasks of a music reviewer include writing reviews of newly released music.
BENEFITS:
1. We promote and distribute your reviews using social media networks and Eblast.
2. Reviewers are also promoted on affiliate websites to include Christian Music Entertainment News and Gospel Music Public Relations to gain more traffic from our followers and partners.
3. Reviewers can create back links on our website to boost their own website SEO.
EXPERIENCE:
Entry level
FUNCTION:
Public Relations
LOCATION:
Online
What Do You Think About This Post?