Get 1 – Month Of Music Content Marketing
If our promoters are not busy with assignments and providing services that's listed on this platform, we will accept submissions for our discount offer that's listed on Fiverr. Our content marketing services will promote you with a publishing to include 3 paragraphs minimum, your image; links; sales widget, music player; video and social media distribution. We took consideration that each artist and musician are on a different financial level, but still, would like to receive quality and professional marketing services. So, for as little as $125 we can provide you with a minimum of 1 month of hands on content marketing.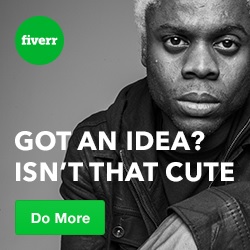 Service For New Or Past Projects 
Purchase this service on our Fiverr web page under the name (Gospel Music Public Relations). It requires that buyers provide us the needed content that's listed on the promotion page. The basics includes:
Mix/mastered music that's streaming online at locations such as iTunes, Amazon, CDbaby, Spotify, SoundCloud, YouTube, or a website that is accessible for us to easily obtain the html code and share your music.
You need a high resolution photo image.
Provide 3 paragraphs with the story behind the song we will promote.