This "Gospel Music Public Relations" help with content exposure. We took consideration that each artist and musician are on a different financial level, but still, would like to receive quality and professional marketing services. So, for as little as $55 we can get you started.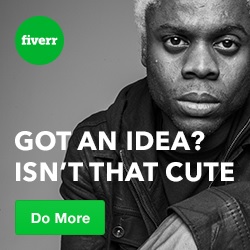 Affordable Service For Any Budget
The service is listed only on Fiverr as (Gospel Music Public Relations). It requires that buyers do their part and provide us the needed content that's listed on the promotion page. The basics includes:
Mix/mastered music that's streaming online at locations such as iTunes, Amazon, CDbaby, Spotify, SoundCloud, YouTube, or a website that is accessible for us to easily obtain the html code and share your music.
You need a great cover image
Grammatically correct written content about your music history; provide a personal experience about yourself and how the song relates to your own life.
The promotion is best effective when you select optional marketing features.
Connect directly to our $55 Gospel Music Public Relations on Fiverr now!
Provide Your Comment