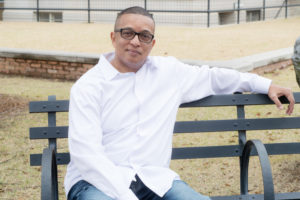 Pastor Danny Hudson On The Air
Listen to a radio interview where Pastor Danny Hudson talk about his inspiration, purpose, and new album "Wash Me All Over". You will find that Pastor Hudson is a passionate and skilled praise and worship leader, teacher, motivational speaker and singer/songwriter who devotes his life to glorifying our Lord and Saviour Jesus Christ both in word and deed. He is the founder of Calvary Worship Center in Newnan, Georgia where worshipers and followers of Jesus Christ have a place of acceptance, encouragement, healing and inspiration.
Wash Me All Over Featured At Amazon
Receive a complimentary gift valued at $25 with a purchase of $8.99 or more. Contact our Admin at [email protected] for more details before your purchase is made.
Danny Hudson On The Web