Immerse yourself in the captivating soundscapes of AngelicVoicesMusic new single "Why Not (ft Asim I.I.)" on the slated EP "Spiritual Overtones". Experience the battle of frequencies in gospel music!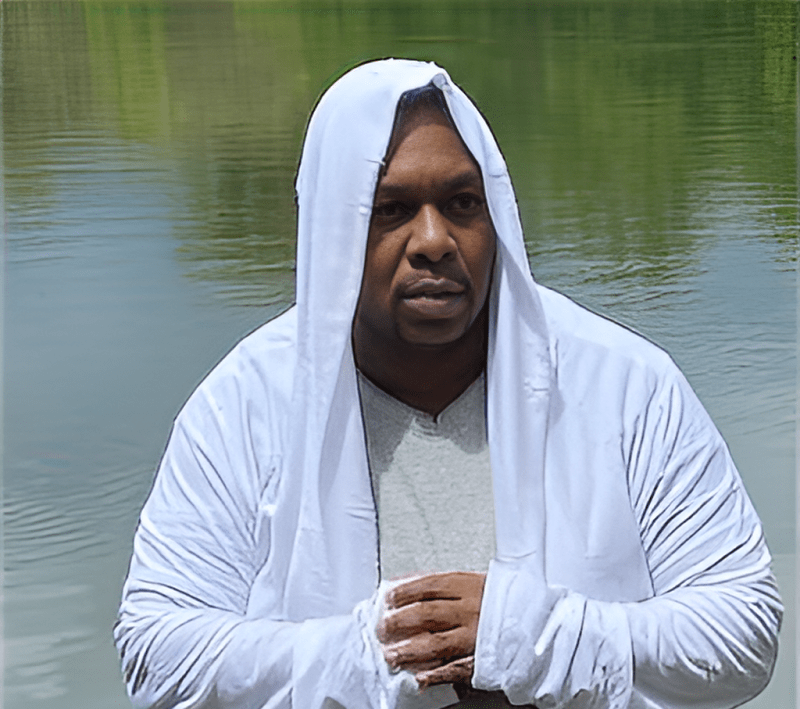 Unveiling the Inspirational Journey Behind the Song "Why Not ft. Asim I.I."
AngelicVoicesMusic, also known as Angelic, is set to release his highly anticipated EP titled "Spiritual Overtones," a musical masterpiece that delves into the spiritual warfare of the Christian life. The EP features a collection of seven remarkable tracks that will resonate with listeners on a profound level. Leading the way is the thought-provoking and soul-stirring song, "Why Not," which features acclaimed rapper Asim I.I. This dynamic duo delivers powerful lyrics that encourage listeners to embrace gratitude and give glory to God for the blessings in their lives.
WHY NOT by AngelicVoicesMusic ft.Asim I.I.
The release of "Why Not" on June 28th, 2023, has generated significant buzz, captivating audiences through its accompanying music video on YouTube. The video has garnered immense engagement and views, solidifying the song's status as an instant hit. Now available on all major distribution platforms, "Why Not" invites listeners from all walks of life to reflect on their circumstances and choose to celebrate what they have instead of dwelling on what they lack.
A Harmonious Battle of Frequencies: Exploring the "Spiritual Overtones" EP
"Spiritual Overtones" is not just an EP; it's a captivating journey that explores the battle of frequencies in music, drawing a stark contrast between good and evil. AngelicVoicesMusic masterfully weaves together a collection of songs that stand out from each other, providing a fresh new sound to the Gospel music industry. Each track within the EP showcases the artist's virtuosity and unwavering commitment to creating uplifting music that touches the hearts of listeners.
Devine Jamz Gospel Network's esteemed marketing team has taken on the task of managing promotions for the EP's lead single, "Why Not." With their expertise, the goal is to ensure widespread reach, engagement, and impact, allowing the message and melodies of AngelicVoicesMusic to resonate with as many people as possible. The team's strategic approach will undoubtedly create a buzz in the industry, fostering a deep connection between the artist and his growing fan base.
The Visionary Behind the Music: AngelicVoicesMusic
AngelicVoicesMusic, born on June 29, 1973, in Manhattan, NYC, is an exceptionally talented DJ, musician, singer-songwriter, and producer. Growing up in Harlem, NYC, he honed his craft by DJing alongside notable mentors such as DJ EZ Rock, DJ Steve D, and his cousin, Aqanza Jones. His musical journey took a transformative turn when he received a silent whisper from God, leading him to adopt the name AngelicVoicesMusic and dedicate himself to creating extraordinary music that would uplift and inspire.
In addition to his musical pursuits, AngelicVoicesMusic serves as the Minister of Music at Messengers of Light church in the Bronx, NYC, further exemplifying his deep-rooted connection to his faith and his passion for sharing spiritual messages through his music. He believes that his music is a beacon of light that will illuminate the hearts and souls of listeners, and his presence, music vision, and vibe will resonate with audiences worldwide.
An Unforgettable Musical Journey Awaits
Prepare to be swept away by the enchanting melodies and thought-provoking lyrics of AngelicVoicesMusic new EP, "Spiritual Overtones." Through his visionary approach to music, AngelicVoicesMusic infuses his soul-stirring soundscapes with spiritual depth, challenging listeners to reflect on their faith, gratitude, and the battle between good and evil.
With the remarkable success of the lead single, "Why Not," featuring Asim I.I., the EP promises to make a lasting impact on the Gospel music industry. Devine Jamz Gospel Network's dedicated marketing team will ensure that the messages embedded in AngelicVoicesMusic music reach a vast audience, facilitating engagement and leaving an indelible impression on hearts and minds.
Making Noise On Hypeditt Top 100 Downloads Gospel Chart
#1 TOP 100 DOWNLOADS 7-16-23
Hypeddit provides independent artists with detailed analytics that help them track their progress and make informed decisions about their marketing and promotion strategies. With Hypeddit's analytics tools, artists can track their plays, downloads, and social media engagement, helping them identify areas for improvement and refine their marketing strategies.
With the rise of digital music consumption, Hypeddit has become a valuable tool for independent artists looking to increase their exposure, build their fanbase, and grow their careers.
Connect with AngelicVoicesMusic today and experience the transformative power of his music. Visit his Hypeditt webpage and download his track free for a limited time only.
Impacting Radio Stations Nationally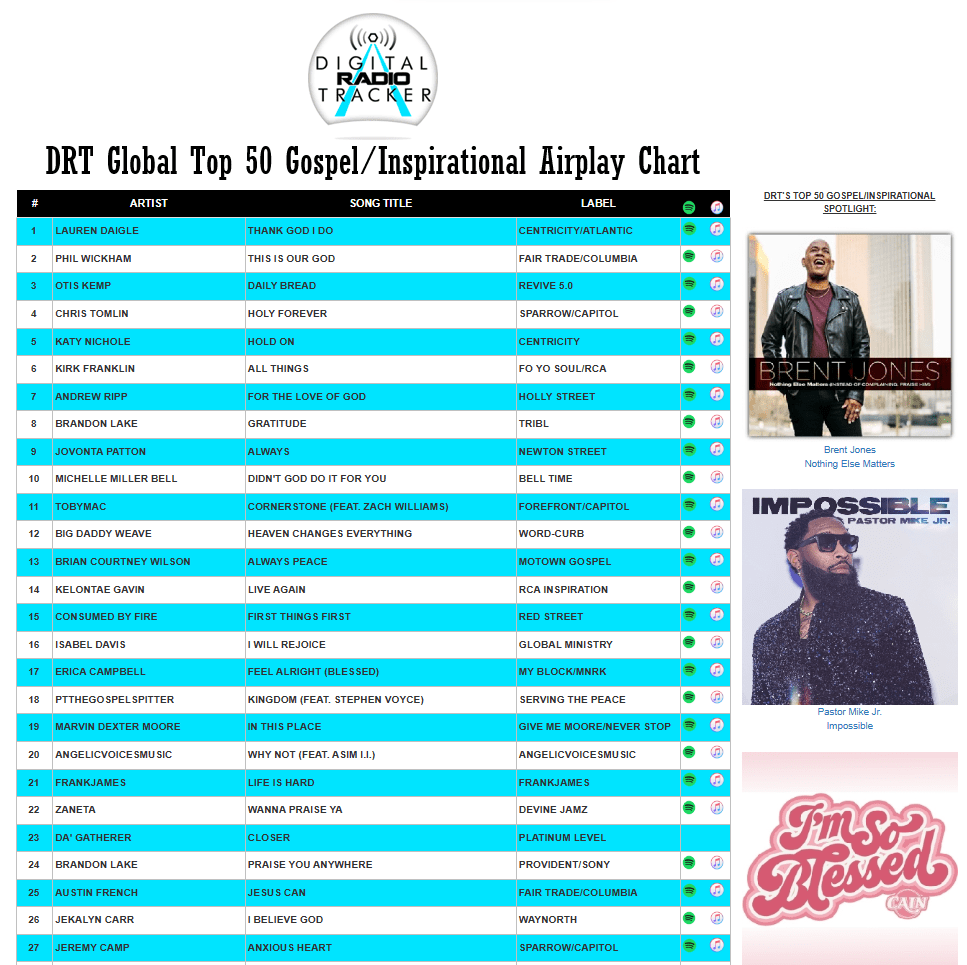 Through the support of Devine Jamz's All-In-One Marketing, "Why Not" ft Asim I.I. by AngelicVoicesMusic has struck a chord with the new single. The song's groundbreaking success has chart on "Digital Radio Tracker's Global Top 50 Gospel/Inspirational Airplay Chart" and DRT's Global Top 150 Independent Airplay Chart.
With 17 digital and 3 terrestrial radio markets passionately supporting the single, "Why Not" is getting attention with the heavy airplay rotations. This unwavering support gives rise to the exciting prospect of soaring beyond the current position and reaching even greater heights on the charts!
AngelicVoicesMusic On The Web
Follow on social media and prepare yourself for the captivating sounds of "Spiritual Overtones." AngelicVoicesMusic music is a beacon of hope, shining brightly and guiding listeners on a profound and uplifting musical journey. Don't miss out on this extraordinary experience.