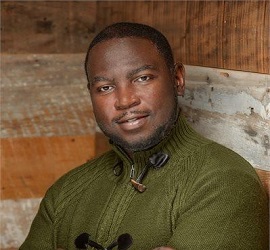 I believe that God always wants us to go "Deeper." Oftentimes, our Christianity becomes little more than a Sunday morning or a Sunday night service, a little more than a perfunctory prayer at a table before we eat a meal, a little more than a cursory blitz through a daily devotional book. Our Christianity becomes very often a series of activities in which we engage our self that are put down on a piece of paper called a calendar and effectively we do them because they're there and we have duty to do them.
In the midst of all of these things somehow we lose touch with the personal relationship with the living Christ. And our relationship with Him ceases to grow, it ceases to flourish, it ceases to be warm and intimate. The communion becomes more infrequent. Prayer takes a back place. And we lose out on the very heart of our faith because when all is said and done, Christianity is a personal relationship with the Lord Jesus Christ. It is having a DEEP and intimate, living, growing relationship with the Lord. Christ Jesus is looking for a DEEPER relationship with His children – By "Anthony Nelson"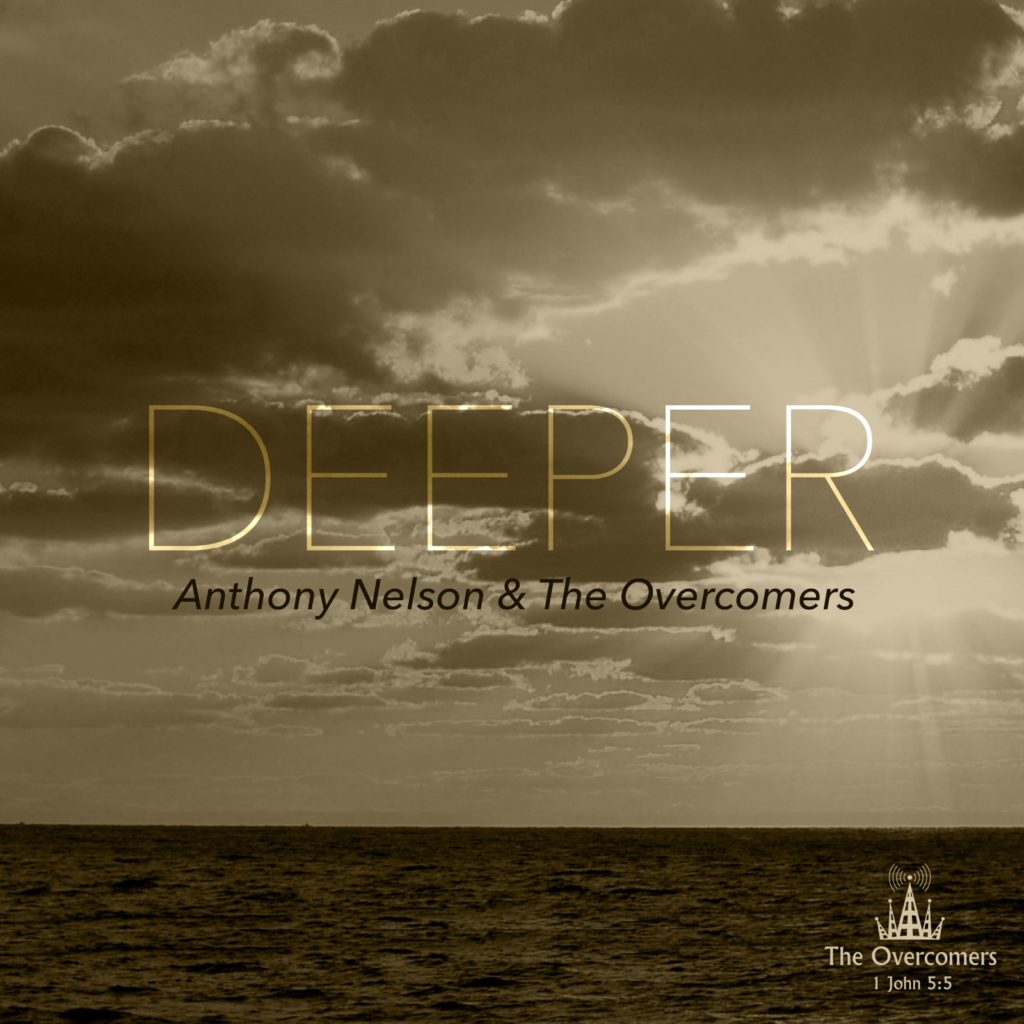 ABOUT THE ARTIST
Anthony Nelson & The Overcomers is a contemporary gospel and Christian group founded on the principles of the Living Word, Christ Jesus. Based on 1 John 5:1-5, this ensemble of Christian vocalists believe that those who are born-again believers in Christ Jesus and who have been adopted in the family of God are: 1) victorious, unconquerable and triumphant, 2) loving – love the Father and His beloved children and 3) obedient to God.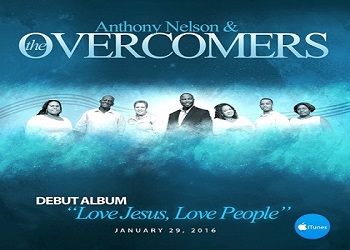 The ensemble was founded by songwriter, composer, producer and multi-instrument musician Anthony J. Nelson. After going through a tough season of immense spiritual and emotional pain and brokenness after the early homegoing of both of his parents, the Holy Spirit gave Anthony a vision in January of 2013 to form an ensemble of talented musicians and vocalists who would be committed and passionate about serving the LORD and who would assist in birthing out the seeds of music and lyrics placed in his spirit. Anthony, who comes from strong gospel roots that consist of his late grandmother Mrs. Elizabeth Brown and his late mother Mrs. Joyce Brown Nelson, discovered his musical gifting at the early age of 8 when he started playing alto and tenor saxophones. He later discovered dormant gifts to write lyrics, to compose songs and to play various instruments including the piano and keyboard, bass guitar and guitar.
BILLBOARD CHARTS
The Overcomers have quickly made waves in the Gospel Music industry and garnered national and international attention with their smooth and soulful ballads and songs of praise, skillful lead vocals, rich vocal harmonies and acutely proficient musicianship.  This popular ensemble's body of work includes # 1 Billboard Gospel hit song Deeper (Gospel Digital Song Sales), #5 Billboard Gospel hit song Jealous (Gospel Digital Song Sales), Top 10 Billboard Gospel hit songs Everything (Gospel Digital Song Sales) and Undeserved (Gospel Digital Song Sales), and Top 25 Billboard Gospel hit song Joy (Gospel Digital Song Sales).
The Overcomers are currently working on several Spanish versions of their hit singles, as well as three albums. The first album Deeper Experience Vol. 1 is scheduled for release in January 2020, while the anticipated releases for The Cross Vol. 1  is April 2020.
SONGS OF WORSHIP
Artist On The Web