Who is Danny Hudson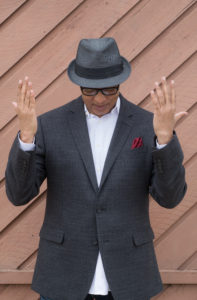 Pastor Danny Hudson is a passionate and skilled praise and worship leader, teacher, motivational speaker and singer-songwriter. He devotes his life to glorifying our Lord and Saviour Jesus Christ both in word and deed. In 2014, Pastor Hudson founded Calvary Worship Center in Newnan, Georgia for worshipers and followers of Jesus Christ in his community to have a place of acceptance, encouragement, healing and inspiration.
Pastor Danny Hudson has been writing since his early childhood; initially writing and reciting poetry. He has always had a love of music of many genres, but was always drawn to gospel music. Influenced by the likes of Marvin Winans, Fred Hammond, and Commissioned, he has taken what he learned from those artists to bring life to his own projects.
A Project Created Out of Pain And Rebellion
Wash Me All Over was created out of pain experienced and rebellion against God. Like many, Danny thought he could do things according to his will and not God's will. It wasn't till Danny was driving down the street one day and tears came from his eyes. He told the Lord "wash me all over". It became a life-changing experience for Danny. Not only did God give him the melody of a hit song, but also the lyrics. That was well over 10 years ago, and now God has allowed that moment to come to life. At the same time, God allowed Danny to know "There's No Place Like Home". It was a message Danny was compelled to include in his lyrics and project.
The Calling to Serve and Shepherd The Flock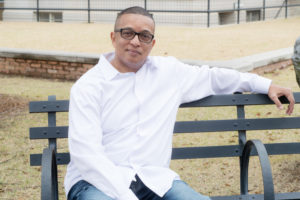 Since his service in the United States Armed Forces, Pastor Hudson has felt compelled to serve the community in a variety of ways. He believes that our life experiences mold us spiritually and lead us to our own spiritual calling. Pastor Hudson accepted his calling to humbly serve and shepherd his flock through deliverance of the word and through uplifting music. In 2016, he founded The Calvary Help Project, Inc.; a non-profit humanitarian agency designed to assist the disadvantaged and less fortunate population in the Newnan, Georgia and surrounding communities. In January 2017, Pastor Hudson released his debut Album and single "Wash Me All Over". He states that through his experiences, he was washed by the blood of the Lamb.
Who knew that a kid winning a talent contest in elementary school would eventually end up creating a professional album for the world to hear.
Danny Hudson On The Web