Devine Jamz Team Members are professional liaisons. Team members have their own ministry and skills that they contribute to Devine Jamz Gospel Network in a unified partnership. In addition to our Team Members, our affiliate marketing partners are independently operated and set the standards for their own performances and reliability. It is your responsibility to conduct your own due diligence regarding the safe and successful operation of your business if you intend to use any of our information in any way.
If you are interested with joining Devine Jamz Team Members and want to know if you qualify for our partnership or a staff position go to the partnership page and complete the request form. We typically partner with Indie Record Labels, Managers, Promoters, Producers, Entertainment Companies, Radio Stations, Music Reviewers, Marketers, Web Master, Media Companies, Attorneys, and representatives that promote Christian artists and Gospel music. We also work with other multi-media businesses that provides services or products that are relevant to our mission and purpose.
Founder / Adviser
After a near-fatal car accident, U.S. Air Force Veteran Ray was permanently paralyzed in his right arm, hand, and fingers. He was forced to medically retire from his profession as a Law Enforcement Officer. He suffered from chronic pain, depression, and became an alcoholic who affected his family in the worst way. Fed up with the devil's mess, Ray made an outcry to the Lord for help. Eventually, his prayers were answered. It wasn't overnight, but after years of seeking God, receiving counseling, and receiving genuine support from a loving wife, Ray has defeated the enemy! He used his college degree to cross train into information technology with an emphasis on digital marketing. With his father's background as a COGIC Pastor and music influencer, Ray created Devine Jamz Gospel Network (2009), which was originally a Christian Music Radio Station with weekly round-table talk shows to help the broken spirit and contrite heart. Today, Devine Jamz Gospel Network is one of the preferred Christian music marketing promoters that connects recording artists to a target audience using direct marketing methodologies and current technology.
General Manager
At Devine Jamz Gospel Network (DJGN), Brenda Solomon is the designated manager that keeps track and reports of record sales in regional markets. She's an Internet publisher for the organization's marketers and publicists who put artists' in the news. As a public relations leader, she provides positive publicity for clients and enhances their reputation.
Brenda assist with maintaining four (4) marketing divisions, five (5) websites, and affiliate partnerships that work together to promote Christian Independent Artists And Ministries. Brenda helps Singer Songwriters, Gospel Radio Stations, Ministries, and related organizations receive more exposure through DJGN services and resources.
She ensures that artists and ministries of every level receive great exposure through advertising and publishing platforms. She is the reason why shared content is published on our Gospel Music Entertainment News website and distributed on a weekly basis.
If you need Satellite TV Airplay, Internet publishing, assistance with marketing, advertising, public relations, and/or publicity, Brenda is at your service and can perform the task!
Chief Administrative Officer
Ms. Rosetta (1947 - 2016) R.I.P. - Worked closely with the founder and General Manager. She was third in command and participated in meetings and conferences to readily assume the duties of the General Manager and founder. She provided over 40 years of leadership experience in the business, education, sales, medical, and marketing industry.
Next to the General Manager, Ms. Rosetta was the top-tier executive who supervised the daily operations of our business and was responsible for its performance. She was a jack of all trade and had connections in just about every industry in both the non-profit and publicly traded sectors. She was a professional and expert at maintaining numerous functions in the partnerships and businesses we serve. We will forever miss a true woman of God, overseer, and leader that assisted with keeping our services operational.
Web Design Liaison
Giovanni Abeni has been working in Web Design and Development for 7 years and he really love his job. He receives 100% positive ratings and continues to excel in his studying. Currently, Giovanni has been awarded a web design degree with training in HTML5 Pro; CSS Pro; JavaScript, jQuery Pro, PHP Pro, and Photoshop Pro. He is also studying further advance training to maintain his awareness of the latest updates in technology.
Most requested work and duties performed:
Correct responsiveness; Add slider; Correct facebook sharing; Change style Add contact form; Hide undesirable messages; improve your Blogger template; fix bugs Correct your template code; Adapt your template to your requirements; Fix the blog bugs and errors; Redesign the template if necessary; Give hints about how to improve your blog; Responsive development.
Programming Language:
HTML & CSS
Service type:
Website Creation
Debugging/Fixing Issues
Expertise:
Performance
Design
Also Delivering:
Responsive Layout
Pixel Perfect Design
Support & Maintenance
Full Source Code
Blog Contributor Liaison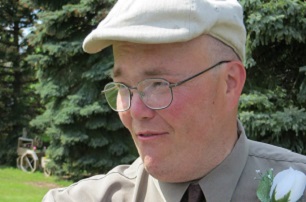 Currently, Minister Vernon Dale Cook is enrolled in college to receive his Master of Ministry. He is planning to go out and preach everywhere that God leads him to preach (Acts 8:4). The minister believes he is constantly being rewritten and rebuilt by God. He believes he is here for one reason and that is to change people lives by leading them to Christ. "Life takes you many places", Minister Dale states. "But, why let some of those places stop you from your calling God intended you to use?"
Dale has been contributing public relations videos and blogs at Devine Jamz Gospel Network for several years now. He works hard sharing content, video sermons, and his wisdom in an educational format. His messages are God sent and very powerful. His life is a testimony in itself and it reflects how God's words are exactly what they say they are.
Special Recognition
Brenda Solomon, the General Manager with Devine Jamz Gospel Network stated, "Minister Dale blogs do not go unnoticed". She states, "by far his blog ministry has touched me and the lives of many other readers who view our posts from several social networks." Brenda continues, "In fact, Minister Dale once wrote a blog, "A memo from Heaven" that was an on time message for her personally. Just moments before she read Minister Dale's blog, she had received a negative and irritating reply to one of our social network post, which included an offer for our free Christian marketing promo at the time. For the life of her she could not understand why would a person, particularly a Christian seeking our free services add a comment that was so mean and ungrateful! Now, being that we all are own different faith levels and for Brenda she stated that God was still working on her at the time when she needed corrected, her first thought was to reply with a remark to tell how ungrateful and mean spirited they are! But, she unintentionally came across Minister Dale's blog that described how to 'Conquer evil by doing good.' She immediately caught hold of her self and became the Christian she says she is supposed to be by brushing off the negativity off her shoulder.
It was Dale's illustrations and deep thoughtful arrangement of quotes from the bible that gave meaning to the context that depicted Brenda's real life experiences! She knew right then, God was telling her to reply back to that person with kindness and understanding. Understanding we wrestle not against flesh and blood, but against principalities, against powers, against the rulers of the darkness of this world, against spiritual wickedness in high places (Ephesians 6:12)."
It's because those types of spirit led videos and blogs Dale presents is why we particularly pay tribute to his partnership. At Devine Jamz Gospel Network, we thank Dale for allowing God to use him. Brenda states, "I am forever grateful and honored to have him on our staff and honored to fellowship with an anointed and creative Christian!" Minister Dale's willingness to take on the task as our Head PR Contributor gives great credit to the kingdom of God!
Record Label Liaison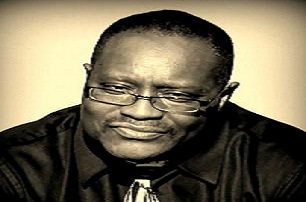 Michael Bell is a record producer, music composer, musician, radio promoter, and CEO of an Independent Record Label. Michael has been in the music business for more than thirty years and is all that much joined with numerous music experts.
He started his expert vocation as a young man-playing guitar for probably the dearest names in R&B and Soul such as David Ruffin, Tyrone Davis, Laura Lee, and numerous others.
Lately, he has been concentrating in digital music especially mobile music distribution, in which he is a pioneer in the area of real music ring tones. Michael has by and by created a lot of Warner Music's ring tone inventory and many indie artists such as Arcade Fire, Tamalaneh, Jelixa, and The Civil Wars. His work is appropriated through iTunes and the greater part of the significant cell phone industry such as Verizon, Sprint, T-Mobile, AT&T and MetroPCS.
When Michael isn't traveling around the nation playing and producing live shows, Michael can be found working diligently in his studio at Belltime Productions in Michigan. He can likewise be found concentrating on songwriting or producing up-and-coming vocal artists.
Because Michael makes a living in both production and the distribution of music, he spends as much time on technology as he does on the singing and songwriting. And now Michael will contribute his expertise to Devine Jamz Gospel Network where he will provide our mix and mastering service, serve as an agent for our artists that he provide paid gigs for, and as a record label consultant. We are very blessed to have Michael aboard our team and we are pleased to share is gifts and talents with those we serve.
Artist Promoter Liaison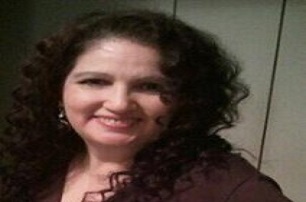 Jenny Morales, an ASCAP Lyricist and bilingual Indie Artist Promoter is known as "The Queen of Promo". If anybody knows how to promote independent artists on the hot blog spots, communities, social sites, MySpace, Facebook, Twitter and alike, "The Queen of Promo" does. Jenny is the heart and face of promotions and is a very dedicated hard worker who doesn't believe in leaving out any possibilities.
Jenny has been in the 1% on LinkedIn for three years now. Through her voice and position, it allows artists and their music to be heard and connected to potential fans, bookings, and music professionals! When it comes down to promoting the artists and their music, Jenny Morales is relentless! Whatever outlets are available to the clients, Jenny will surely pursue it. Without a doubt she certainly will accomplish her goals at Devine Jamz Gospel Network. Jenny Morales is whom artists want on their team. She's a perfect blend to our network and we are blessed to have her on our staff of team leaders!
Radio Personality Liaison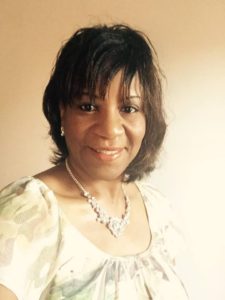 Cherie is the CEO/Founder of Black Diamond Enterprises Network which has been formed through the vision God gave to bring to surface individuals who have chosen to branch out to reach their destiny. Cherie was born and raised in Suffolk, VA. Growing up without a father due his passing when she was a baby, low self-esteem, divorce, loss of possessions, depression, anxiety attacks, family issues, she is a overcomer through Christ Jesus! She thanks God for the tests and trials because they have made her a better woman. Cherie gained wisdom and understanding of God and His Word. She can now call herself a Queen! She's a strong and true believer of God and His Word and an intercessor in prayer.
Cherie received the call as a Minister almost a decade ago and walked in with boldness all for the Glory of God. She is a self-published author of "7 Powerful Habits to Spiritually Prepare for the Storms of Life; Body, Mind, Soul, Spirit" and a Certified Life Coach and Entrepreneur. Most of all Cherie love God, His son Christ Jesus and the Holy Spirit! Cherie have grown to learn that serving God is not pleasing man rather pleasing God. That's her life goal each and every day!
Publisher And Music Review Liaison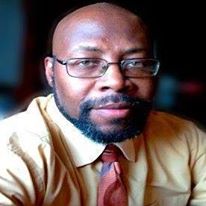 David E. Maxwell is the Founder & CEO of a music production company that create and produce instrumental music for Singers, Rappers, Movies, T.V., Commercials, and Ringtones. He's a valuable Content Contributor with over 40 years of musical experience in the industry as revealed in his various published articles. His contribution to the network helps further the development of artists.